Edmonton Registry Services
Armour Registries offers complete registry services.
Your Edmonton registry office. Are you in need of registry services?

Registry services
Vehicle registration services
Licensing and registration
Driver testing and licenses
Car registration information
Commercial Auto Pro rate services
Corporate searches
Personal Property searches, Registration and Title searches
Incorporation services
Vital Statistics
Marriage Certificates
Death certificates
Birth certificates
Where to Find Us
5754 - 75 Street, Edmonton, Alberta
Hours of Operation:
Mon-Fri: 9:00am - 5:00 pm
Saturdays: 10:00am - 3:00pm
P. (780)-463-8090
F. (780)-463-8099
Call us for Road Test times!
We also offer complete insurance services at our registry location so you can register your new car and get insurance for it all at the same time! If you don't see the service you're looking for above, give us a call and we'll help you find what you're looking for.
Or, try our quick links below:
The AARA is now offering online vehicle renewals at their e-registry website.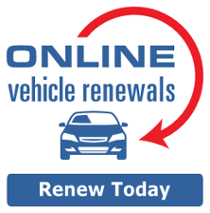 E-Registry Renewal Reminders
Receive a reminder via text or email with the AARA's E-Registry Renewal Reminder Service. Click here to register.