Beautiful Lethbridge Photo Contest Winners
Thank you to everyone who submitted such beautiful photos of Lethbridge and area!
We received 56 amazing entries to our Beautiful Lethbridge contest, and we'd love to frame all of the photos and put them on the walls of our Lethbridge office, but we only have room for five. Here are the winners.
1st Place - Lee Wilkinson with Whoop Up Drive at Sunset
$100 Night out on the town – Dinner at Coco Pazzo ($75) and $25 to spend at the Movie Mill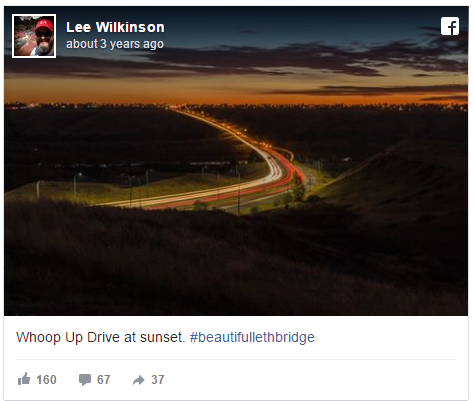 2nd Place - Adam Jang with Lethbridge Viaduct
$50 Express Coffee and Tea Gift Card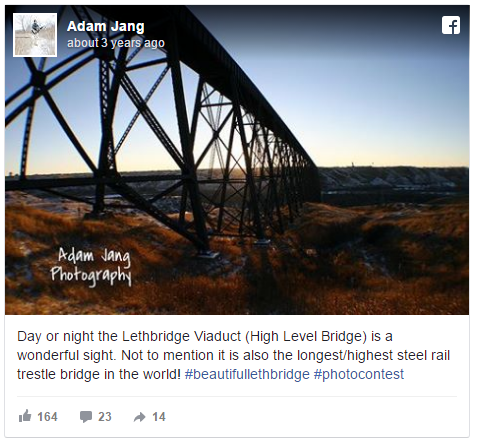 3rd Place - Elizabeth Leusink-Vanden Broek with High Level Bridge in Fall
$50 Edible Arrangements Gift Card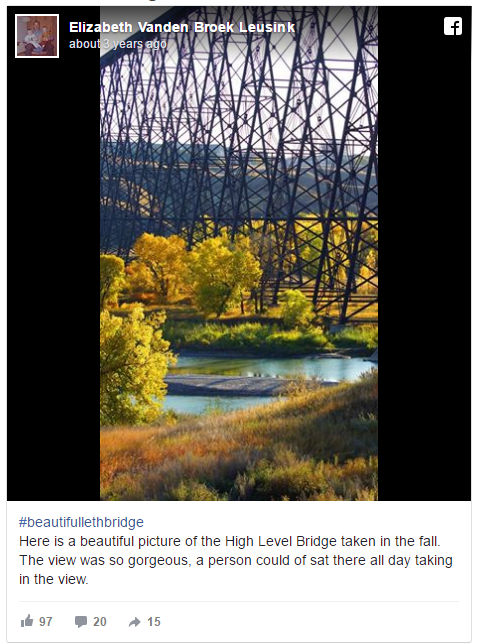 4th Place - Stephanie Labbe with Sunset on Diamond City Farms
$50 Grower Direct Gift Card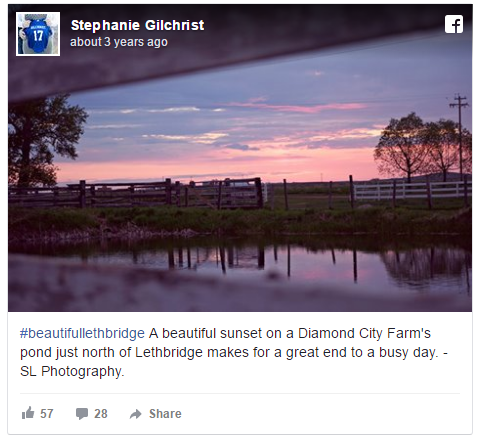 5th Place - Kaela Hawker with High Level Bridge at Sunset$25
Piggyback Poutinery Gift Card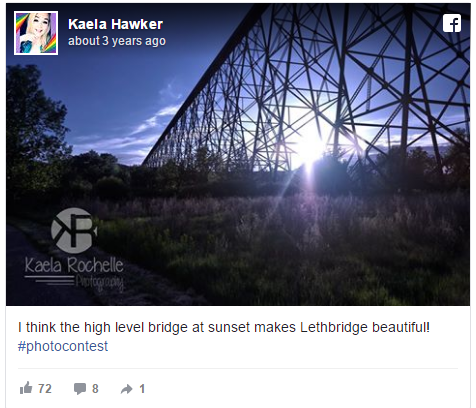 PLUS All of these winners receive the following!
Have they're photos featured on the Armour Facebook Page
Have their photos printed in large format and displayed on the walls of Armour Insurance Lethbridge.
All winners will receive a large format print of their photo.