Classic Car Insurance
Trust Your Classic with People Who Know the Classics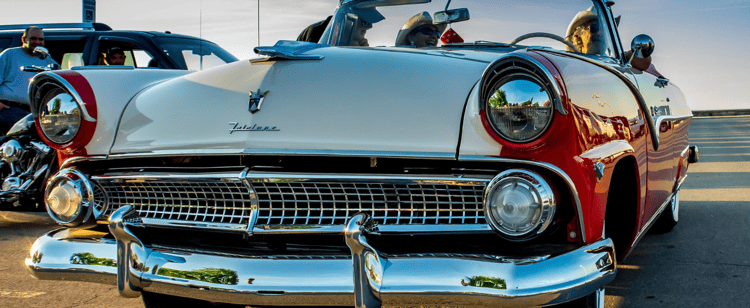 When it comes to understanding your individual insurance needs, your broker is the specialist you trust to keep you safe. And when it comes to understanding the needs of classic car owners, Hagerty is the company your broker trusts to protect and support you.
The people at Hagerty are THE specialists when it comes to your vintage vehicle. That means we know what it
takes to insure your classic. We have resources to help you with everything you do with it – driving, maintaining, buying and selling, storing, moving, restoring and more.
With Armour Insurance, your trusted insurance broker, working for you with partners like Hagerty, you'll get the coverage you need. With the exceptional service you and your car deserve.
What's Included?
Full insurance coverage for a variety of vehicles least 15 yrs old. Including antiques, classics, muscle cars, street rods and customs, sports cars, high quality replicas, and exotic and special interest vehicles.
The Program offers Agreed value Coverage – No depreciation, which can happen with a standard-use policy.
No Appraisals – In most cases, Hagerty doesn't require an appraisal, saving you time and money.
Flexible Usage – We encourage pleasure use, typically 4000km per year.
Policy Options – Full coverage or comprehensive only.
Deductible Options – Tailor a policy to your needs and budget.
Emergency Roadside - Towing.
Repair Shop Of Choice – Select the repair shop you want or you can fix it yourself.
New Purchase Coverage (up to $25,000) – Immediate coverage for your newly purchased vehicle.
Need help? Give us a call and we'd be glad to help you with your quote!
1-855-475-0959
One of our licensed brokers will review your submission and make sure that you didn't miss anything. So you can be sure that you get the coverage you need at the price you deserve.
Need Help? Call us: 1-855-475-0959