Equipment Breakdown Insurance
Nearly every commercial business depends upon electrical, mechanical, pressure or electronic equipment to function. The breakdown of equipment can be quite costly and it can cause damage to your stock and other contents. Why not have insurance to protect yourself and your company?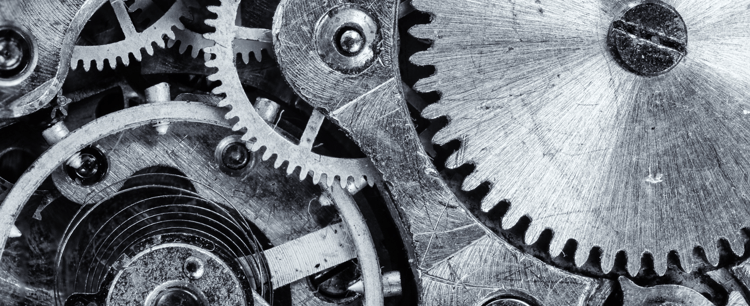 Loss from boiler explosions, mechanical breakdown of boilers, pressure vessels, air conditioning equipment and mechanical or electrical equipment are excluded under your property policy.
Equipment Breakdown Insurance, or what used to be known as Boiler & Machinery insurance, covers direct damage to covered property* when caused by a covered cause of loss. It also provides a safety net for loss of income following equipment breakdown.
*Covered property is any property that is owned by the named insured or is in the named insured's care, custody, or control and for which the named insured is legally liable. A covered cause of loss is a sudden and accidental breakdown of the insured's boiler and machinery equipment or any part of the equipment described in the policy.
Information on this special coverage.
A highly misunderstood coverage:
You might think that if you don't have a boiler you don't require this insurance. This is not necessarily the case. If you have electricity – you NEED boiler and machinery coverage. As mentioned above, property policies do not cover certain types of losses. Those resulting from electrical arcing, mechanical breakdown, or a ruptured hot water tank are not covered.
Being the building owner:
If you are the building owner it is absolutely critical that you carry boiler & machinery insurance (also called equipment breakdown coverage). As the building owner, you want to insure the building you own is protected with insurance. Without this essential coverage, you are missing coverage for specific types of loss which are EXCLUDED under your property policy.
Even non-building owners have a risk!
Every business has some type of equipment breakdown exposure. This coverage is for refrigeration breakdown, air conditioning equipment, various types of piping, and assorted other types of mechanical and electrical equipment. Many B&M policies are written for non-building owners with a sizable mechanical and/or electrical exposure.
What Is Insured?
Boiler and Machinery Insurance (or Equipment Breakdown) covers loss resulting from the accidental breakdown of almost any type of equipment that operates under pressure. Or that controls, transmits, transforms, or uses mechanical or electrical power. This insurance provides important mechanical breakdown coverage NOT available under any other insurance policy. Machinery often breaks down. Air conditioners mounted on roof tops can get hit by lightning and cause machinery breakdown. Fans that circulate air, pumps that circulate water, compressors that compress air or refrigerator gas, and electric motors on emergency generators – are all machines that can break down.
Loss of Income From an Equipment Breakdown
In addition to the physical damage caused by break-downs, valuable

time and profits are lost w

hile repairs are being made. Business Interruption coverage protect against this.


Often, Extra Expense coverage is required to keep the business in operation as well. You need it to cover necessary immediate costs over and above your usual operating costs. Costs include re-location, renting office equipment, and advertising to inform your clients of your loss.


You need to insure the same Business Interruption coverages that are insured under your property policy under the B&M coverage.
How is the Limit Determined?
The direct damage limit is the combined total of the BUILDING value PLUS all CONTENTS (equipment, stock, office contents etc.). A loss under this coverage can damage your building and all its contents.
If you'd rather speak with one of our commercial insurance experts in person, give us a call: