The Armour Culture Code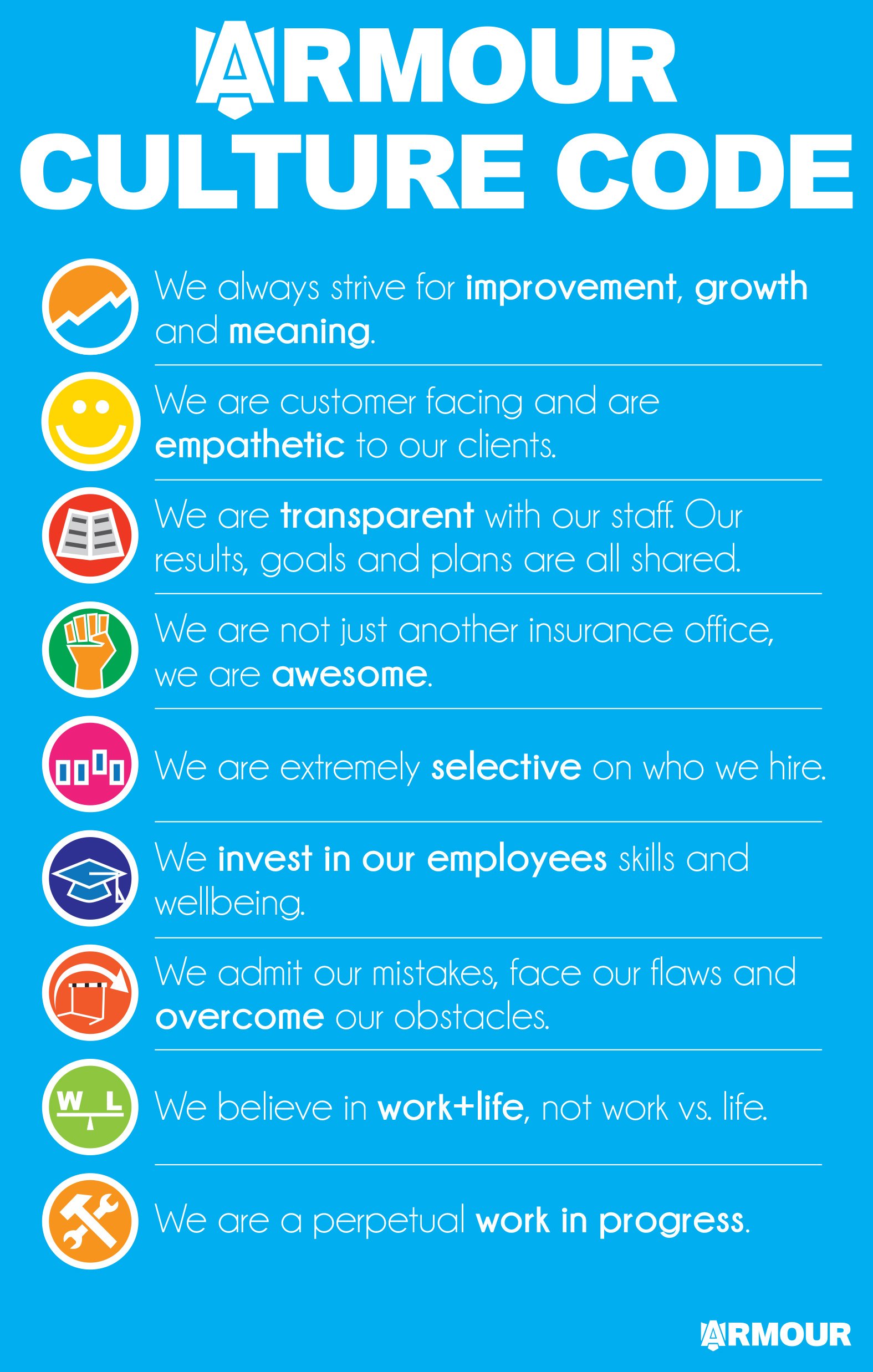 Our goal is to make a company that we're all proud to be a part of.
Why do we care about culture?
Culture happens whether we plan it or not, it will happen. Why not create a culture we love? Below are some of the core values from the Armour culture code. Our goal is to make a company that we're all proud to be a part of.
1. We always strive for improvement, growth and meaning.
2. We are customer facing and are empathetic to our clients.
3. We are transparent with our staff. Our results, goals and plans are all shared.
4. We are not just another insurance office, we are awesome.
5. We are extremely selective on who we hire.
6. We invest in our employees skills and well-being.
7. We admit our mistakes, face our flaws and overcome our obstacles.
8. We believe in work+life, not work vs. life.
9. We are a perpetual work in progress.
Interested in Joining the Armour Team?
With offices in Edmonton, Sherwood Park, Lloydminster, and Lethbridge Armour Insurance Group is one of Alberta's fastest growing brokerages. We are always looking for amazing individuals to be a part of our team. Submit your resumes in confidence below or to careers@armourinsurance.ca.
Armour Insurance is always looking for professional people who love insurance. Please submit your resume and we will let you know if we have a position for you!