Connect with Rob on Google+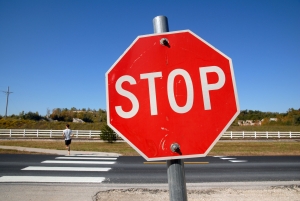 Carbon Monoxide is a tasteless, odourless gas that accidentally kills people every year in Canada. The best home insurance to prevent these types of situations is to have working CO detectors properly installed in your home.
CO poisoning is hard to detect; the symptoms mirror those of the common flu.
Nausea
Dizziness and headaches
Vomiting
Weakness
Loss of muscle control
The symptoms really could mimic any common virus.
The question is, how can homeowners take every precaution to ensure that this sometimes deadly gas isn't present in your home? Here are 5 tips to help you prevent an attack from this silent killer.
1. Follow the directions that come with your CO Detector. All devices will come with specific instructions as to where to install you detector, how often to test it, and how to keep it clean.
2. Have an annual inspection done of your furnace(s), fireplaces and chimneys to make sure they are tip-top shape. If they aren't do what is necessary to have them fixed or replaced.
3. Make sure your indoor and outdoor vents are clean and free of debris. Blocked vents can be a major hazard. (Don't forget about your dryer vent!)
4. This may sound like a no-brainer but stranger things have happened: don't burn charcoal or grill food indoors. This is also a huge fire hazard and is a home insurance no-no!
5. Don't leave your vehicle running in an attached garage even if the big door is open. The fumes will still make it into your house.
If you suspect your home has a CO leak and you are experiencing symptoms, get all family members out into fresh air and don't go back in your dwelling until the home has been properly checked.