You just bought a new car, and you're trading your old one in. There are a few steps to take in order to make this happen, including transferring your registration and insurance. We at Armour are here to help you check each step off as you go!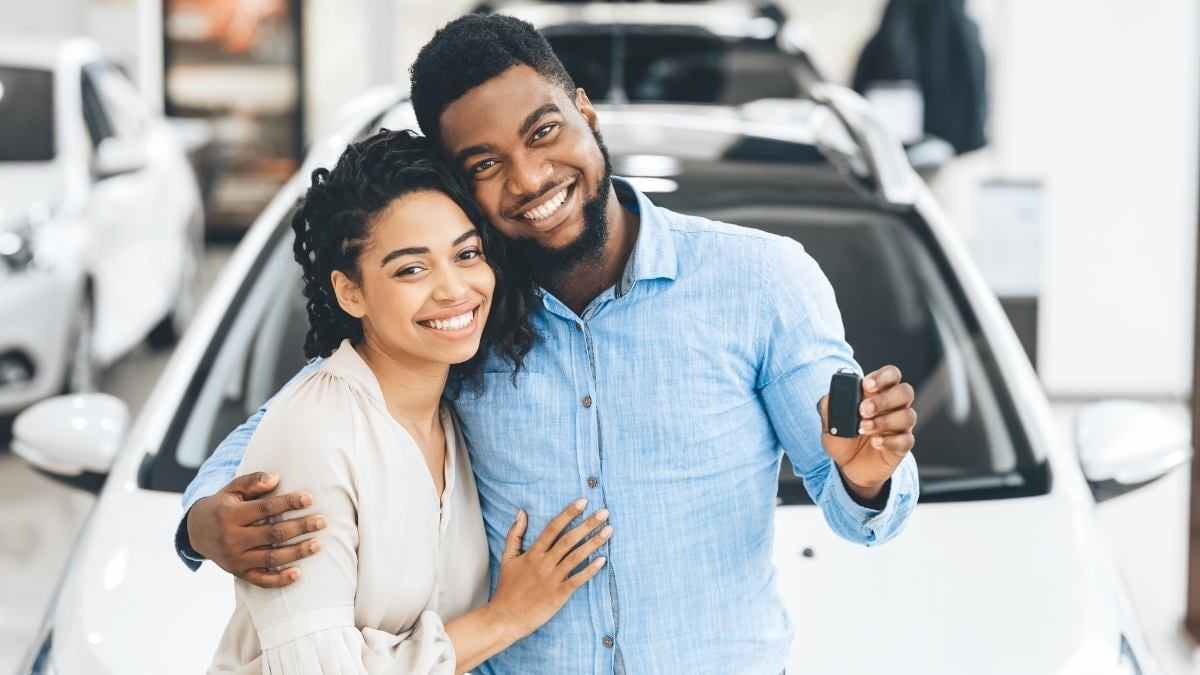 Before you drive away in your new vehicle, you need to make sure it's properly insured. When it comes to your car insurance, there are many different coverage options to consider. That's where our brokers come in. Enjoy the open road with the knowledge that a licensed Armour Insurance broker has placed you with the coverage you need to protect you from the unexpected. Protect your car, truck or other vehicle with Armour today.
Pick up Your new vehicle, and trade in the old one
Trading in your vehicle means you're using the value of your current vehicle towards the purchase of another one. To determine the value of your vehicle, you can contact your dealership to perform an inspection. The value of your vehicle will likely be determined by the year, make, model, kilometers driven, and its overall condition. Current market conditions may also play a role. If you're happy with the dealer's trade-in offer, you can apply that value towards purchasing your new vehicle.
Transfer your License plate
When you get another vehicle, you have the option to transfer your license plate and registration from your previous vehicle, or you can request a new license plate and registration. If you're trading your old vehicle in, it's more cost-effective to transfer your plate and registration.
When transferring plates, the basic rule is that the plate stays with the person. You can easily transfer your plate to a new vehicle, as long as you're the driver. Never sell your plate, or your vehicle with your plate still on, to another driver. The cost to transfer a plate to another vehicle is roughly $30, granted the registration is still valid.
You'll have 14 days to register your new vehicle
You can use your existing license plate and vehicle registration on another vehicle for up to 14 days before making the physical switch. This 2 week period allows you to have the time to transfer your license plate and registration. Until it has been transferred, you must carry a proof of ownership document with you whenever you're driving.
Go to a registry agent to register your new vehicle, or transfer your registration. Make sure to bring:
proof of ownership of the new vehicle
proof of valid insurance pink card
After that, you should be set to hit the road in your new vehicle without a worry! To look into insuring your new car, make sure to visit our Car Insurance page!