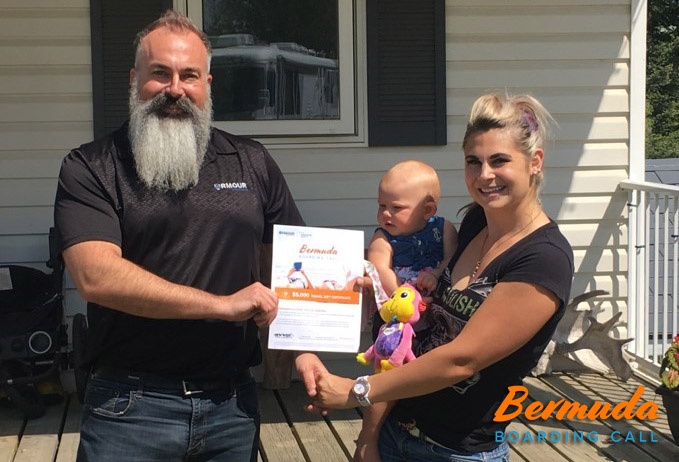 It's official! We have a winner in this year's Bermuda Boarding Call Contest! Our winner, Kaitlin Gabora will soon be basking under a Bermuda sun! We drove out to her home in beautiful Red Deer to award the prize. See the video below.
A couple of months ago Kaitlin came across a post about the Bermuda Boarding Call Contest on our Facebook Page and decided to enter. She took advantage of the bonus entries we offered and it all paid off in the end.
As as new Mom, Kaitlin plans on booking her trip for after her little one's first birthday. One of the biggest things they're looking forward to is a deep sea fishing adventure. "The first thing we talked about was going fishing. Deep sea fishing!"
We put together a little video commemorating this years contest, listen as we award the prize in the view below.
The Next Winner Could Be You
We will be running another contest like this soon. Follow us on Facebook and we'll let you know about the next contest and how you can enter.
A big thanks goes out to Economical Insurance and the whole marketing team over there! Thanks for helping us make this contest a reality!