With many Albertans eager to back to travelling, we wanted to give some insight into what travel insurance is, what it covers, how it can help, and what can impact your travel insurance costs.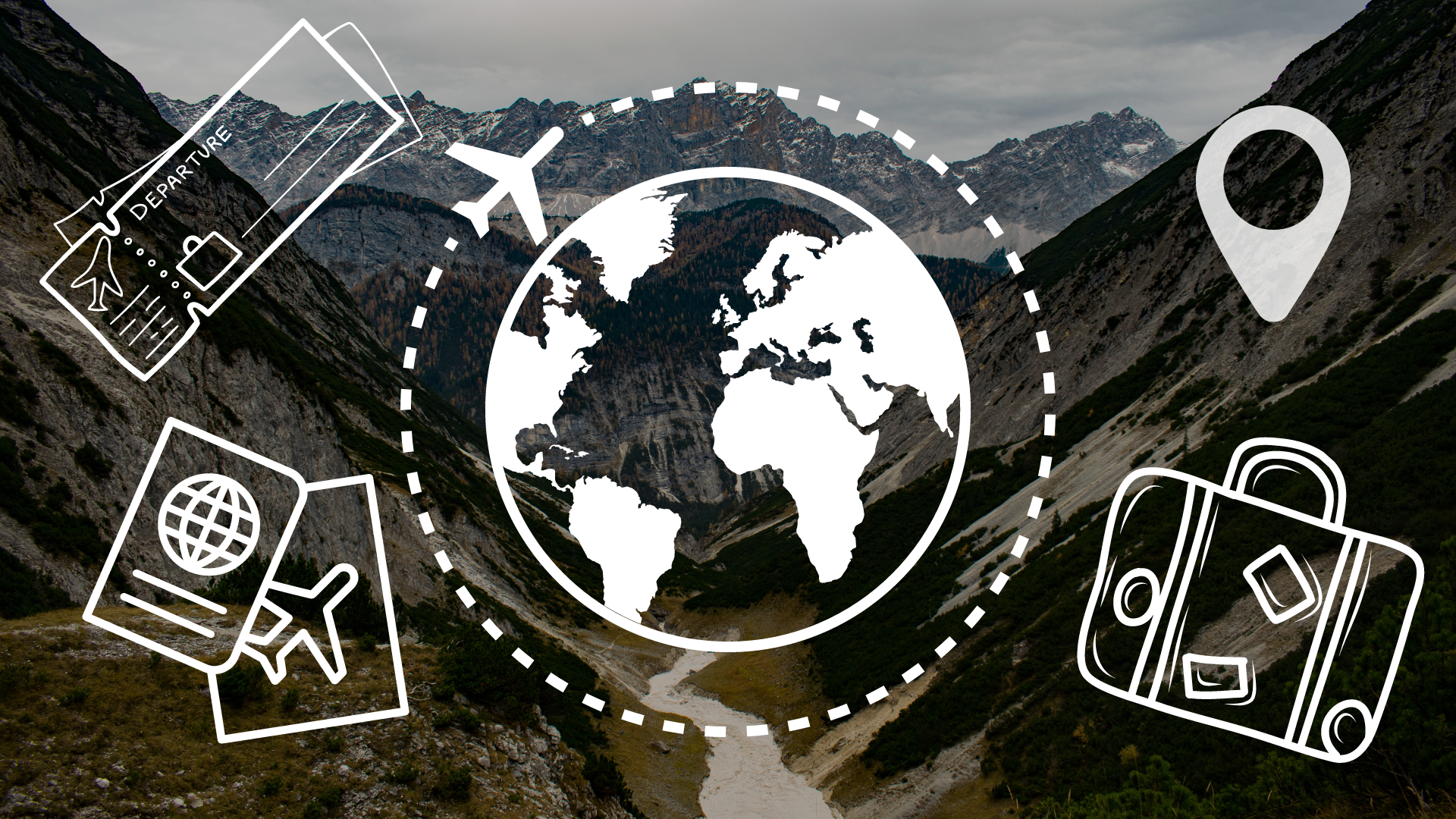 What is Travel Insurance?
Travel insurance is a product you can purchase to protect you, your family, your belongings, and your vacation plans. It protects you and your family in the event of an emergency medical expense. It can protect your luggage in the event that it is lost or damaged. It can also protect your trip in the event of cancellation or interruption. The circumstances around COVID-19 will likely not be covered under emergency medical coverage, but separate COVID-19 insurance is available for purchase.
What can impact the cost of travel insurance?
Like most types of insurance, many variables impact the cost of the premium. Here are a few that can make an impact:
Age of the Traveller
Travellers under the age of 35 will have some of the lowest costs for travel insurance. Travellers between 35-60 do not have any extra requirements for booking travel insurance, but their rates will be slightly higher. Travellers over the age of 60 have a mandatory medical questionnaire that they must fill out prior to an insurance quote.
Duration of Trip
Naturally, the more time you need to be insured for your trip, the higher the cost of the trip. That being said, there is a travel insurance plan that can work for an incredibly wide variety of travel plans. Whether you're taking a weekend trip to Nashville for a music festival, a snowbird heading to Mazatlán for the winter, or taking a month-long backpacking trip through western Europe, there is a plan that can work for you.
Travelling in or through the United States
If you're travelling to the United States in any capacity, your travel insurance can cost more. Even if you just have a layover in the United States, it can impact the cost of your travel insurance. This is due to the incredibly high cost of emergency medical treatment in the United States.
What you want covered
Travel insurance can be sold as a comprehensive package, or it can be sold without any extras. Most insurance plans are designed to at very least cover emergency medical expenses that could be incurred on your trip. Some consumers opt to include COVID-19 insurance to ensure that their travel plans are not derailed by them or someone in their party testing positive for COVID-19. Your insurance can also include your luggage in the event that it is damaged or lost.
Deductibles
While the Armour Insurance team tends to quote travel insurance without a deductible, you can opt for a marginally less expensive plan with a deductible. The deductible is $300 USD.
The type of activities
If your travel plans include sitting on the beach enjoying a cold beverage, you need not be concerned. If your travel includes some sports or activities, then that is something you should consider adding to your travel insurance. Activities like ziplining, base jumping, sky diving, scuba diving, downhill mountain biking, hang gliding, and many others.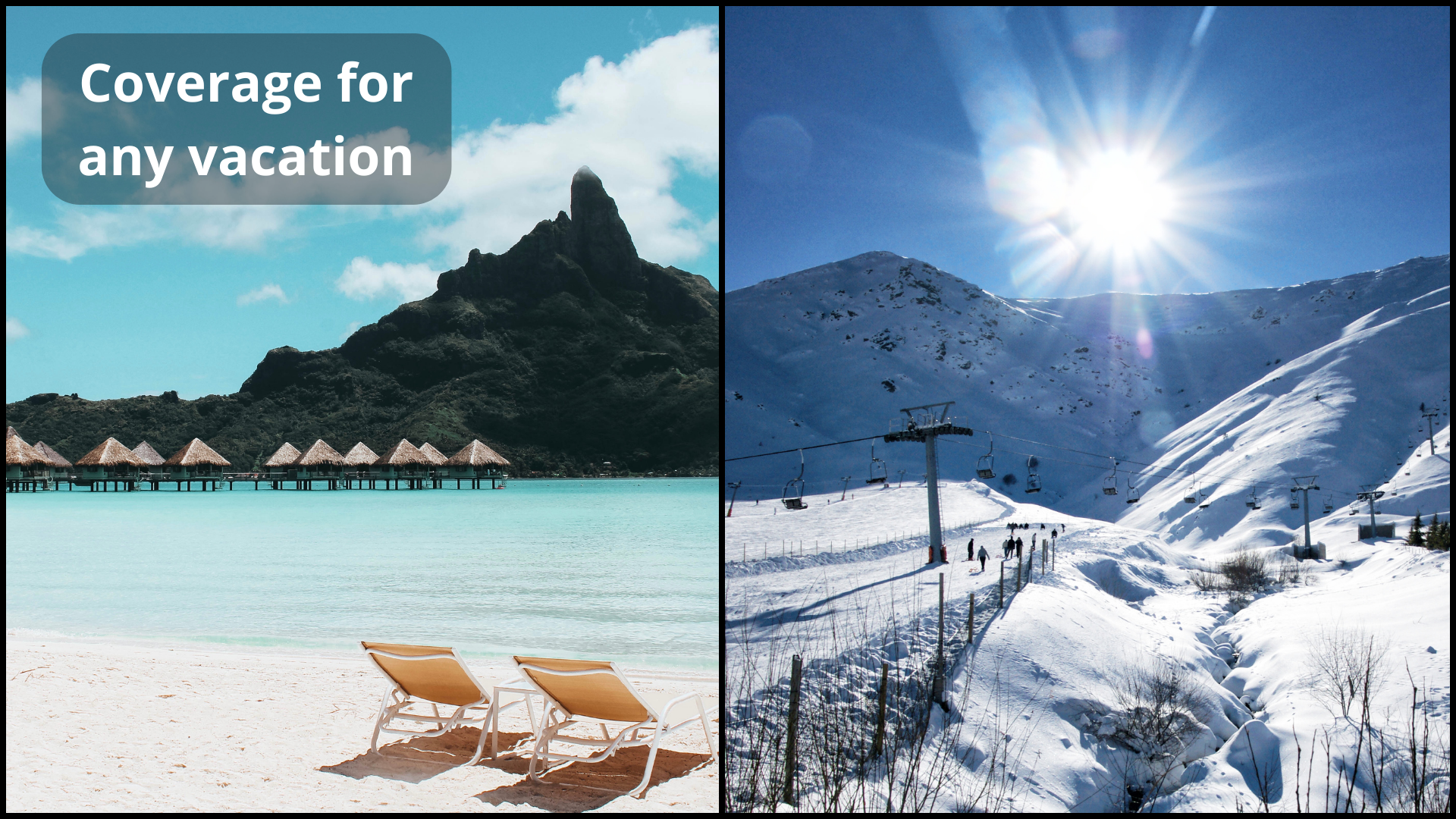 What does travel insurance cover?
Emergency medical coverage
Most importantly, travel insurance covers emergency medical expenses. The most common package available through Armour has $5 million in emergency medical coverage.
Trip cancellation or interruption
Having your trip get cancelled can be incredibly frustrating and expensive. You are covered if your trip is cancelled due to:
A medical condition impacts you, your travelling companion, or your family
A death of your travelling companion or family member
A hospitalization of you, your travelling companion, or a family member
Government advisory against travelling to a specific country or reason
You or a member of your party have been summoned to court
Natural disaster that would present you or a member of your party from arriving to the airport (earthquake, volcanic eruption, extreme weather condition)
You plain ticket is cancelled and is non refundable
*Many other scenarios are covered, these are just a select group of covered situations
Trip interruption is a little bit harder to define. A possible scenario could be an individual is travelling from Edmonton to Amsterdam for a lovely holiday. The flight path is from Edmonton Alberta – Reykjavik Iceland – Amsterdam Netherlands. The traveller is flying through Edmonton in March, which means it is incredibly cold, thus the plain wings must be de-iced. This delays the plain 1.5 hours. When the traveller lands in Iceland, they find out that their flight to Amsterdam has already departed and the next flight is two days from now.
This frustrated traveller would be able to use their travel insurance to cover the cost of a new flight as well as the accommodations it would take while waiting for the next flight.
Food for thought
The COVID-19 pandemic had major impacts on the travel industry. Many pilots and flight crews left the industry or retired, creating a labour shortage. Cruise ships became something of a pandemic nightmare. Travellers around the world were stuck in countries thousands of kilometers from home.
The landscape of travel has drastically changed. Travel insurance has done an excellent job of adapting to the times. However, flights around the world are getting delayed or cancelled. COVID-19 still persists and could derail travel plans.
Make sure you're protected