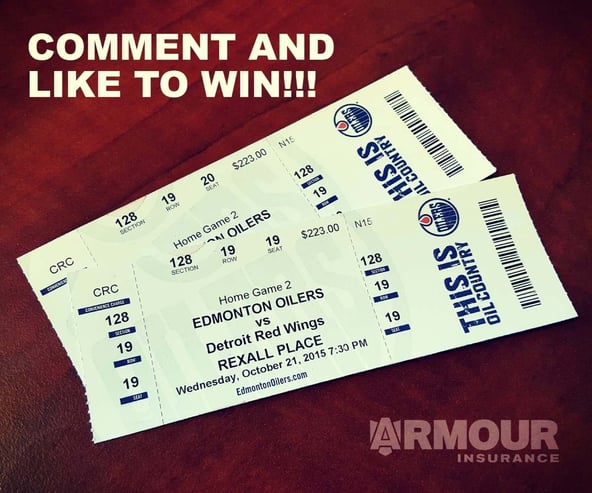 To celebrate the launch of the new Armour Insurance Save of the Game feature on 630 Ched, we're giving away 2 tickets to the Oilers 2nd home game against the Detroit Red Wings on October 21st. If you'd like to watch the Oilers pummel the Red Wings in person follow the directions below.
Here's how to Enter:
Find the post with the photo of the Oilers tickets on our facebook page at facebook.com/armourinsurance.
Click Like and tell us who you think is going to make the Save of the Game.
Don't forget to like our facebook page to watch for your name and get more chances to win.


UPDATE: The deadline for entries is Friday, October 16th at 12:00 PM and we'll announce the winner that afternoon (via facebook). Winner must be able to pick up the tickets during business hours at our North Edmonton Office by 4:30 PM on Tuesday, October 20th.

Listen to the Armour Insurance Save of the Game on 630 Ched directly after every game.

Go Oilers Go!!!