Embarking on a road trip through Alberta, Canada, promises an unforgettable adventure. From towering mountains to sprawling prairies and breathtaking national parks, this province has it all. Buckle up and get ready to explore five must-visit road trip destinations that showcase the natural wonders and rich heritage of Alberta.
Here are 5 of the best road trip destinations:
Crowsnest Highway

Badlands and Dinosaur Trail
Waterton Lakes National Park
Known as one of the most scenic drives in the world, the Icefield Parkway stretches between Jasper and Banff National Parks. This awe-inspiring route will treat you to jaw-dropping views of towering glaciers, turquoise lakes, and rugged mountains. Be sure to make stops at iconic spots like Athabasca Falls, Columbia Icefield, and Lake Louise for unparalleled beauty and serenity.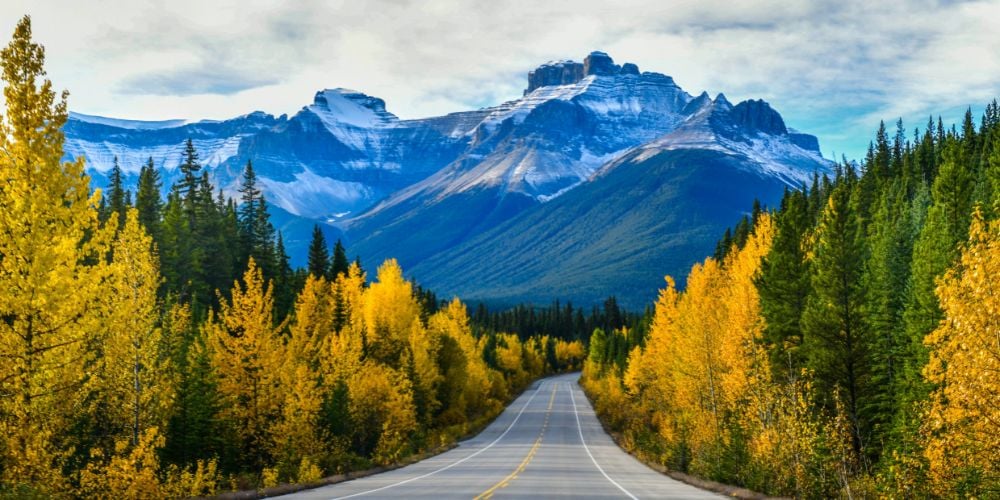 For a true taste of the West, the Cowboy Trail is a road trip you can't miss. This route takes you through the heart of Alberta's ranching country, offering rustic charm and wide-open prairies. Drive through cozy towns like Longview and Pincher Creek, and explore working ranches, historic sites, and local rodeos along the way.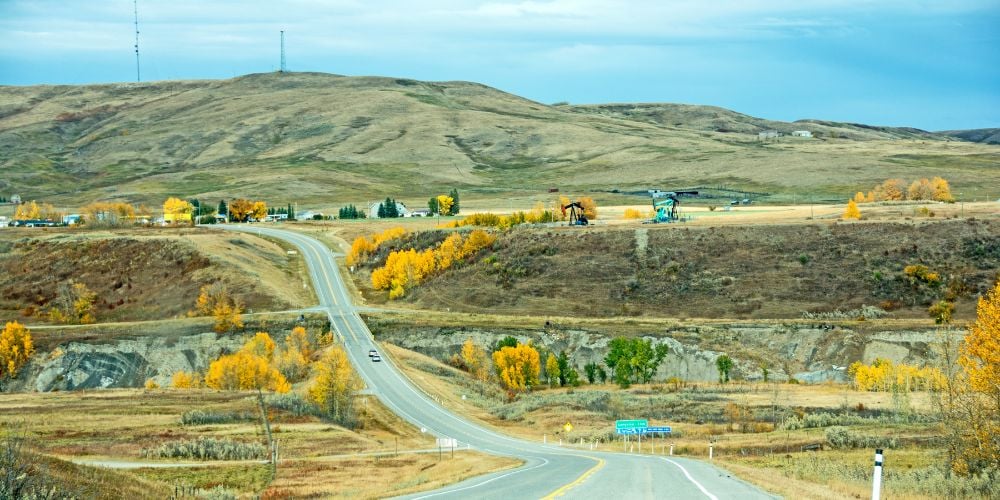 The Crowsnest Highway, also known as Highway 3, winds its way through the stunning Canadian Rockies and provides a unique blend of natural wonders and historical significance. As you travel this route, you'll encounter picturesque mountain vistas, crystal-clear lakes, and charming small towns. Make a stop at Frank Slide Interpretive Centre to learn about the 1903 rockslide and delve into the region's fascinating history.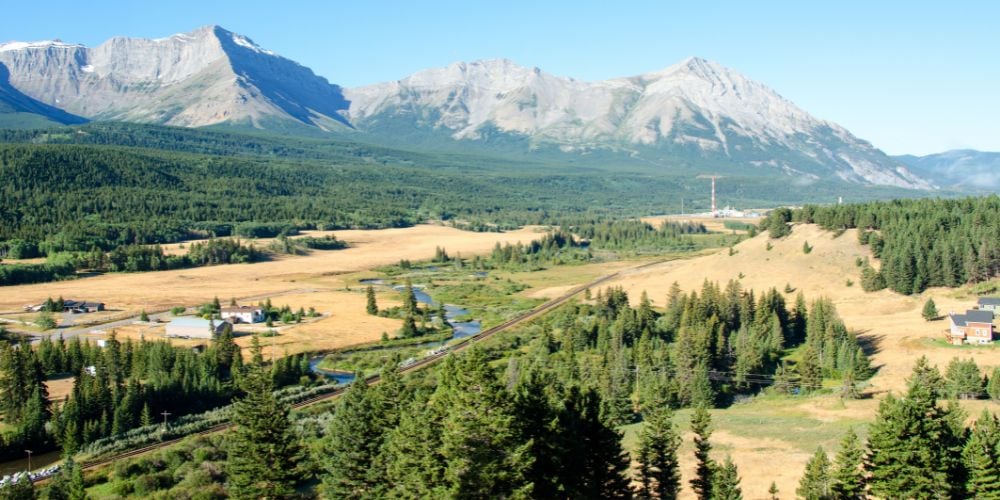 Badlands and Dinosaurs Trail
Prepare to step back in time as you embark on the Badland and Dinosaur Trails. This road trip takes you through the mysterious and otherworldly landscapes of the Alberta Badlands. Explore Dinosaur Provincial Park, a UNESCO World Heritage Site, and discover dramatic canyons. The Royal Tyrrell Museum in Drumheller is a must-visit, offering a fascinating glimpse into the prehistoric world.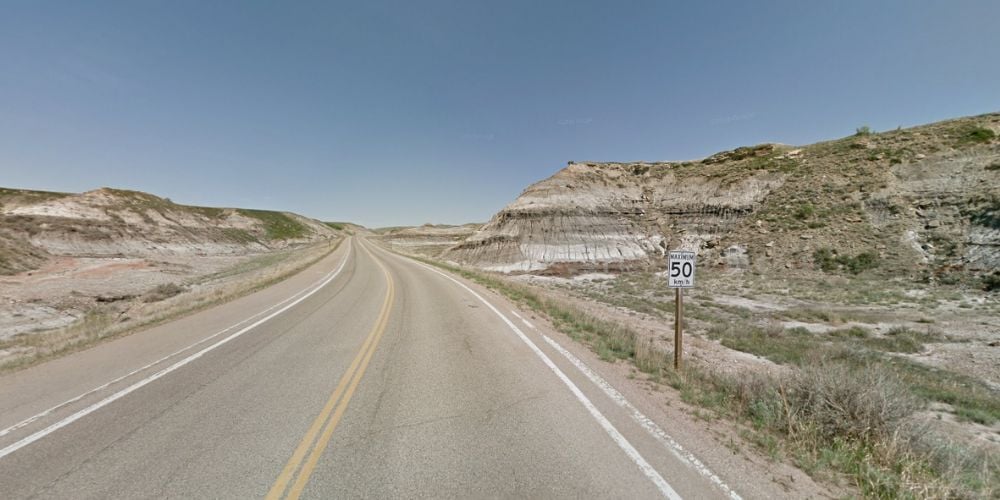 Nestled in the southern part of Alberta, Waterton Lakes National Park is a hidden gem that deserves a spot on your road trip itinerary. This UNESCO World Heritage Site boasts pristine lakes, rugged mountains, and abundant wildlife. Take a scenic drive along the Red Rock Parkway, hike to breathtaking viewpoints, and immerse yourself in the tranquility of this natural paradise.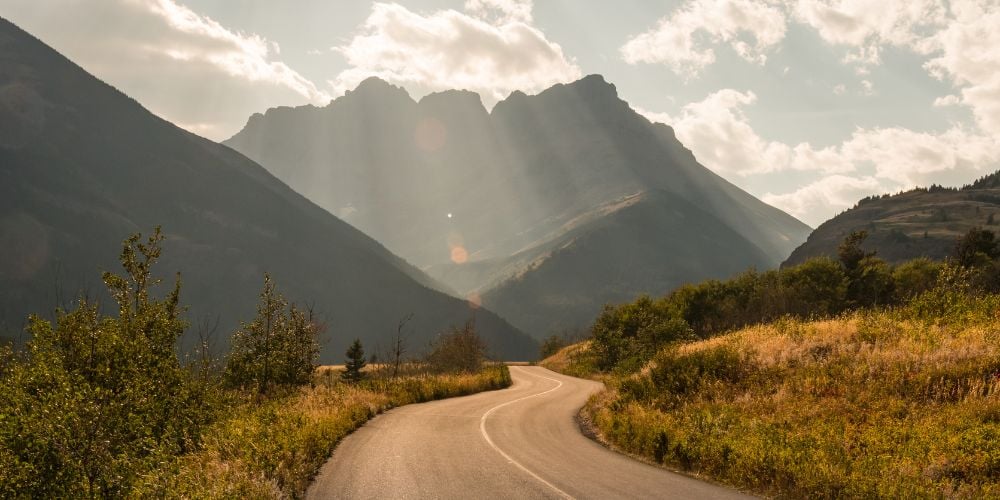 Conclusion
Alberta's road trips offer a captivating blend of natural beauty, rich history, and adventurous spirit. Whether you're driving along the Icefield Parkway, exploring the Cowboy Trail, or venturing into the Badlands, each route promises a unique and memorable experience. So pack your bags, hit the road, and get ready to discover the untamed beauty of Alberta, where adventure awaits at every turn.
If you need to get your vehicle insured before your summer plans, feel free to give us a call, we're here to help.