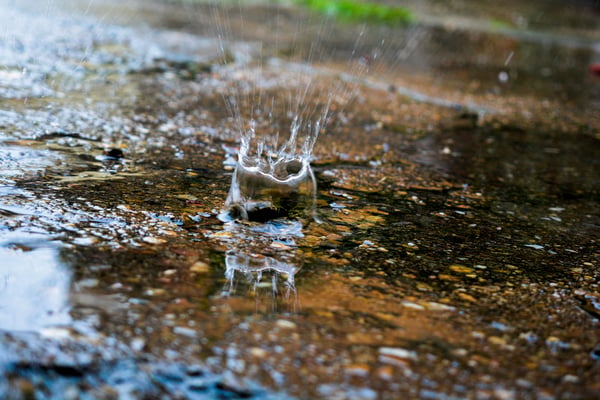 It's the first day of spring – hello spring and goodbye winter! While you're looking forward to nicer weather, spring is a great time you to review your home insurance policy. Make sure that you're covered against the type of damage that comes with the change in weather.
Most of us are happy to see the snow start to disappear! However, because of melting snow and heavy rain during the spring, water damage can occur. Water damage can do permanent structural damage to your home.
Water damage can be costly in the short and long term. It can cause long term damage to your home and can reduce your property value. Repeated insurance claims for basement flooding can increase your premiums and minimum deductibles.
The Best Defense is a Good Offense
Take a proactive approach to protecting your home against spring weather. Just like anything, protecting and maintaining your home requires maintenance and occasional upgrades and renovations. Doing these things will save you money in the long run:
Make sure your roof is in good condition.
Don't store valuable items in the basement.
Make sure that your floor drains are in good working order.
Check the grading around your home.
Consider installing a sump pump and/or sewer back-flow valve.
Check the float of your sump pump to ensure it's clean and moving freely by slowly pouring water into the sump tank.

Check that the battery of your sump pump is in good condition by running the sump pump a second time with the power off.
Keep your window wells and eaves troughs clear of debris.
Repair damage on the outside of your home, including cracks or storm damage.
Find and seal any foundation, crawlspace, or basement crack, seepage or leaks.
Wash and repair holes in window and door screens
Protect Your Home so You Can Enjoy Spring
Home insurance policies differ among companies and there are varying types of insurance to chose from. Therefore, it's important that you talk to your agent or broker to ensure that you know the details of your policy.
Call you insurance broker and ask if you are covered for:
Floods, including any type of overland flooding as well as water that enters your home through seepage or leaks.
Water damage that's caused by the malfunction of indoor appliances such as washing machines and dishwashers.
Flooding caused by indoor plumbing, heating or air conditioning.
Leaking roof and damage to the contents of your home caused by the water leak.
Questions?
If you have any questions about your homeowners policy or would like a free quote on home insurance give one of our friendly and knowledgeable brokers a call today!
1-855-475-0959