Types of Auto Insurance Coverage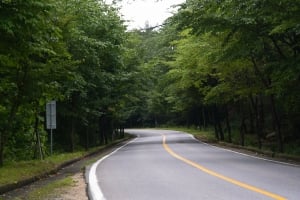 There are different types of coverage and benefits available through an automobile insurance policy. The principal coverage is listed below. Armour Insurance Group representatives are pleased to meet with existing and new customers to assess your insurance requirements.
Basic Coverage - This coverage is mandatory for operating a motor vehicle.
Third Party Liability. Liability coverage pays for a legal claim against the policyholder in the event that he or she is in some way responsible for an accident that causes injury or damage to a third party. The minimum limit requirement is $200,000. (Armour Insurance recommends to all our customers that they purchase at least $2,000,000 limits)
Accident Benefits. Accident Benefits cover occupants of a vehicle in the event of injury. Coverage includes medical/rehabilitation costs, funeral expenses, death benefits, income replacement.
Additional Coverage - This coverage is optional.
Collision. Collision coverage pays for the repair of a policyholder's vehicle if the vehicle is damaged in an accident caused by collision with another object or upset. There is a deductible amount indicated for this coverage – usually $500 or $1,000. The deductible is either paid by the policyholder toward the cost of repairs or deducted from the claims settlement.
Comprehensive. Comprehensive provides coverage for damage resulting from other than a collision, such as hail, vandalism, theft or fire. There is usually a deductible amount of $250 or $500 for this coverage. The deductible is either paid by the policyholder toward the cost of repairs or deducted from the claims settlement.
Specified Perils. Specified Perils coverage is a more limited version comprehensive that covers damage arising from named perils of fire, lightning, theft, etc. There is also a deductible amount for this coverage. The deductible is either paid by the policyholder toward the cost of repairs or deducted from the claims settlement.
Endorsements. An endorsement is an attachment to a standard automobile policy that increases or reduces coverage under the standard policy. The more common endorsements include:
Comprehensive Cover Limited Glass (SEF 13D). This limits the coverage on a vehicle's glass for a reduced premium.
Loss of Use (SEF 20). Provides for the rental of a vehicle or the use of taxicabs and public transportation to a specified daily dollar amount and total amount in the event your vehicle is damaged due to a loss covered by the insurance policy.
Legal Liability for Damage to Non-Owned Automobiles (SEF 27). Extends the physical damage coverage and deductible that you have on your personal vehicle to a rental vehicle.
Accident Rating Waiver (SEF 39). This endorsement protects the renewal premium from increasing as a result of an at-fault accident involving the vehicle to which the endorsement applies.
Limited Waiver of Depreciation (SEF 43R). This endorsement will waive any depreciation on repair or replacement of a new vehicle (subject to certain restrictions) should it suffer an insured loss. The term for which this coverage is offered varies with insurer (typically 24-30 months).
Family Protection (SEF 44). Protects you and family members in your vehicle if you are involved in a collision with an uninsured or underinsured driver. Even though you may have the right to collect money from an at-fault driver to reimburse you for your claim, if that driver doesn't carry enough insurance or has no insurance at all, your claim may not be fully paid. SEF 44 pays the difference between your claim settlement amount for injuries arising from the accident and the third party liability limit of the at-fault driver's policy up to your own third party liability limit.
What Auto Insurance Coverage do I Need?
Above are the most common coverages available to you. Working with your ARMOUR Insurance professional you can create a car insurance policy that includes endorsements you want and the deductibles you want for the specific coverage. Your ARMOUR Insurance professional can help you determine the right cost by setting the right deductibles for you.
At Armour Insurance we are Working Today to Protect Your Tomorrow. Call us at one of our five locations to discuss the right coverage for you. Armour Insurance Group completes yearly reviews on your policy, representing many top Insurance Companies to provide our customers competitive rates and coverage.