You May Qualify for Fleet Insurance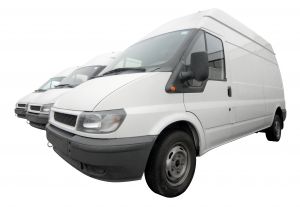 If you have at least 5 motorized commercial vehicles you may qualify for fleet insurance. Managing your commercial auto fleet well and showing the insurance company you have good procedures in place that are producing good loss experience will save you money.
Part of any good fleet management program includes good documentation of drivers, inspections and maintenance. Consider some of the following questions and how they fit into your fleet management:
What are your driver screening and hiring techniques?
Do you have minimum driver requirements?
Are there restrictions on driving including maximum speed allowed, following distances, night, driving while impaired through fatigue, drugs, alcohol or other impairments?
Do drivers receive a safety manual?
Are drivers part of safety recommendations for your fleet?
Do drivers know who or where to call when there is an incident?
For more fleet recommendaions see our informarion page on Fleet Risk Management
How do I make Sure I get the Best Price
Working with your Insurance Professional you can identify those risks that you can reduce by implementing proper risk management techniques. Insurance is an important piece to any strategy but taking charge and putting your own driving requirements in place will reduce insurance claims that lead to higher insurance rates. Don't place your business at a competitive disadvantage with higher insurance expenses than your competition.
Good fleet management will help to make your account desired by several insurance companies. Competition among insurance companies translates into better insurance rates for you. Investing in a good fleet management program may be one of the best investments you make.
If you're serious about saving money on your Fleet Insurance, give us a call at 1-855-475-0959 and we'll be happy to help you.