Spring is here in Alberta and even though the roads are no longer icy, the hit still keep on coming. One of the most common questions we get is: What should I do after having a car accident?
Here's a simple list:
Stay at the accident scene.
Determine if anyone is hurt and get help if needed. Do not move anyone.
Call the police if:
Damage is over $2,000
Damage to any traffic control devices
Any injuries or fatalities.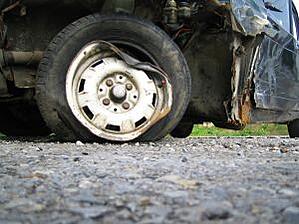 Give the police the best information you can about your location and hurt people, animals, and property.
It is well worth taking the time to print off a form to keep in your vehicle along with a pencil to gather the information about the accident you will require. Having an Auto Accident Kit at your fingertips makes the process much easier.
At a minimum get:
Names and addresses of all witnesses
Insurance information on all drivers
Time, place, weather any other details that seem relevant
Have a cell phone - take a few pictures of the vehicles and the accident scene
Do not discuss fault
Tell your Insurance Company as quickly as possible.
Have you hit an unattended vehicle? Try to find the owner if you cannot leave your personal information including drivers license number and license plate number attached to the damaged vehicle.
Most importantly, stay calm. A cool head after an accident is imperative.
For more information on Car accidents or Car insurance in Edmonton, contact Armour Insurance today.