For the past year, parents and grandparents of new Canadian residents have been able to apply for what is called a Super Visa. A Visa that allows multiple entries into Canada for two years without a renewal request. What does this mean to you? Your family members can visit as often as they like, or for an extended period of time without worrying about any government hassle. They come with a few stipulations, such as comprehensive medical insurance, but are relatively straightforward.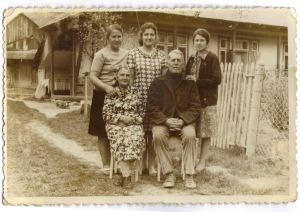 To apply for a Super Visa, you must be the parent or grandparent of a person that is a permanent resident or Canadian Citizen. Your child or grandchild must also provide you with a statement of financial support and meet a minimum salary level. Then you are required to purchase Super Visa Insurance.
Another main requirement is Medical Insurance. The insurance must:
be provided from a Canadian Insurance Company
be valid for one year or more and be valid when presented to immigration officers
cover health care, repatriation and hospital stays
accompany a complete Medical Exam
have a minimum coverage of $100,000
For more information on Super Visas, visit Citizenship & Immigration Canada.
To view your Medical Insurance options, contact Armour Insurance today.