If you have a business in your own name and operate as a sole proprietorship at some future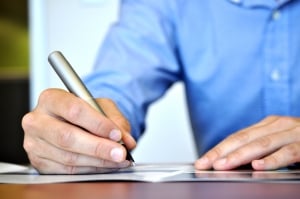 time you will likely think about becoming incorporated. After the business cards have been made and the "i's" have been dotted, it's time to obtain commercial insurance.
A main advantage of incorporating is the limited liability of the incorporated company. In a sole proprietorship the business owner assumes all liability of the company. In an incorporated company your liability is limited to the amount invested in the company. As a sole proprietorship personal assets can be seized to pay business debts. Shareholders in a corporation are not help responsible for debts of the company. An exception to this is if personal guarantees and credit agreements have been provided to a third party.
Corporations can do everything an individual can do including property ownership, conduct business, incur liabilities and sue or be sued. It is the incorporated comany that needs to be the named insured on your insurance policy. If not incorporated and operating under a name, the business owner needs to be named in the policy. An incorporated company will require the same insurance for the business to protect the building, contents, and liability coverage. See Business Insurance Overview
Some other information to take note of:
Incorporated companies do not have a lifespan the same way as a business owner. This allows certain advantages to continue operating through trading of shares to new shareholders in the company.
There may also be tax advantages that occur and an accountant will be able to provide guideance on the best ways to structure payments in the company.
There are costs associated with incorporating including legal fees and accounting fees to file a corporate tax return.