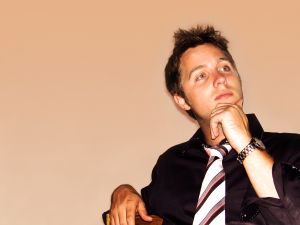 As a small business owner you have insurance on property and business assets, but often business owners may neglect to purchase one of the most important types of insurance. Life insurance can mean the difference between bankruptcy and survival when a business owner or key person dies. Proceeds from an insurance policy can be used to train a successor for a deceased key person or to purchase a business owner's shares in the event of his or her death. There are two important products for you as a small business owner to consider Buy-Sell Protection and Key Person Life Insurance.

BUY-SELL PROTECTION
The death of a business partner (shareholder) may result in your company being sold in order to compensate the family of the deceased partner (shareholder). The remaining partners/shareholders may not be able to fund a buy-out of the deceased's share of the business, which may result in an unwanted outside interest gaining control of part of your company.
Will the heirs of the deceased partner(s)/shareholder(s) exercise their right to vote, elect directors and demand financial information?
Will conflicts of interest as to dividends and policy lead to deadlock with the heirs, which may result in business liquidation?
Are you concerned that unqualified and inactive partners/shareholders will contribute nothing but will be entitled to a share of the profits?
How do you feel about the deceased shareholders' heirs selling their interest to a third party who may not be acceptable to you?
WHAT IS A BUY-SELL AGREEMENT?
An insured Buy-Sell Agreement provides a method whereby the surviving shareholders of your business must buy the deceased's shares and the deceased's estate must sell the shares for a predetermined price. In order to ensure that cash is available at the time required, life insurance is purchased on each shareholder's life in an amount equal to the value of their shares.
An insured Buy-Sell Agreement solves the problem of:
providing money to meet the purchase price;
guaranteeing a buyer for the sale of the deceased's interest;
establishing a price at which the survivor will buy the deceased's shares;
andensuring orderly continuation of your business.
KEY PERSON INSURANCE
The sudden, unexpected death of a key person could result in a substantial loss to your business - the loss of expertise, as well as the high cost of securing and developing a competent successor.
A key employee may be the president, a sales manager, inventor, plant manager or shareholder.
HOW DOES IT WORK?
Your company would purchase life insurance on the Key Person and would pay the premiums. Your company would then be both owner and beneficiary of the policy.
BENEFITS
Money is available to provide an emergency fund and keep your business running.It helps cover losses in profits during the readjustment period.
It reassures creditors about the security of your business and their loans to your business. It assures customers that your business will continue to operate.It guarantees tax-free funds to your organization that can be used to recruit, hire and traina new employee.
For more information on Life Insurance for the Small Business Owner, contact Armour Insurance today.
*Article courtesy of Wawanesa Life, an Armour partner