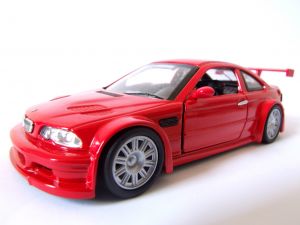 Your neighbour drives a BMV M Roadster, while you get around in a sporty 2000 Honda Civic SiR. You both have clean driving records and travel the same distance to work. The BMV is worth more than the Civic, and then the shock comes—you're paying more for auto insurance. Consumers are left asking why—well, the answer is clear.
Every vehicle make, model and year available in Canada is rated according to the Canadian Loss Experience Automobile Rating (CLEAR) system. This rating system assesses each type of vehicle based on expected claims frequency and cost, and the likelihood the vehicle will be stolen. This assists in calculating insurance rates—the lower the claims risk, the lower the rates, and the higher the claims risk, the higher the rates.
According to vehicle data for model years between 1998-2010 provided by the Insurance Bureau of Canada, the vehicles rated worst for theft frequency claims are:
TOYOTA VENZA
HONDA CIVIC SiR
FORD F350
CADILLAC ESCALADE
CHEVROLET TRAILBLAZER
PONTIAC AZTEK
ACURA INTEGRA
"Vehicles designed with more safety features and that experience fewer thefts are more likely to have lower insurance rates," explains Mauro Convertini, insurance expert for Aviva Canada. "The Honda is stolen more often than the BMV which adds to its insurance expense," continued Convertini.
Before you decide on your next vehicle purchase, check how the make and model of your new car will affect your auto insurance rates. To see how your car insurance rates, you can visit the "CLEAR" section on the Insurance Bureau of Canada website (www.ibc.ca).
Contact us today for a free car insurance quote.
*Article source: Aviva Canadan, an Armour partner