Preventing identity theft is one of the best forms of insurance you can learn about -and it's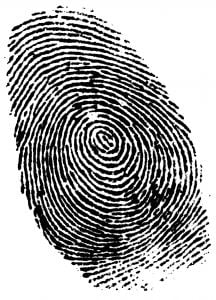 free. There's no reason to be a victim of this invasive and violating crime.Identity theft can lead to loss of money, character and credit. Why not take these 7 easy steps and keep your name and credit clean.
Clean out your wallet. Keeping all of your important personal documents in your wallet is a huge mistake. Take out receipts every night and store them at home. Keep your personal documents (like your SIN, car insurance policy and birth certificate) at home in a safe place. This is one of the biggest mistakes people make and one of the easiest prevention methods.
Protect Your PIN! We're sure you've heard this before - but do your practice it? Covering the ATM or supermarket debit machine keypad will prevent people from looking over your shoulder and scooping your details.


Memorize your passwords. Don't carry your passwords with you - ever. Commit all of them to memory.


Be alert. Make sure you go over all of your bank and credit card statements every month and look for suspicious activity.


When in doubt, shred. A shredder is a great investment for your home. Be sure to shred all unimportant receipts, bill statements, credit card statements, pre-approved credit card offers, and any other paper with your personal information on it.


Don't give your credit card number out willy-nilly. We all know cash is best but in this day and age it's probably not realistic. When banking or shopping online, be sure to only enter your credit card info to secure sites.


Install security software on your computer. There are so many free software downloads available it's mind boggling! Choose one that will give you the best protection for the best price.


Don't give out personal information unless you trust the source implicitly. Many people still click email attachments, and give out their banking passwords over the phone. Unless you have initiated the call, this is most likely a mistake. Also, caller ID is a great tool for identity confirmation.
If you have been a victim of identity theft, please visit the Royal Canadian Mouted Police website for more information.