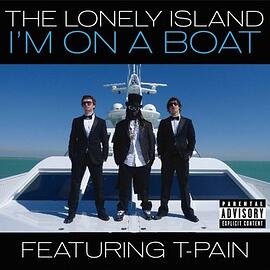 Some may describe the boating season in Alberta as short... This is especially true when your coming off of 6 months of winter, like most of us are seeing this year. For boat enthuthiasts though, the saying "absense makes the heart grow fonder" rings true.
If you're chomping at the bit to get your boat out of storage and back on the water, you'll be happy to see that over the winter some of our watercraft insurance providers have been hard at work making sure that, when you do hit the boat launch, you'll be protected, better than ever.
Premier Marine, Canada's largest supplier of quality Marine Insurance products has made the following improvements this year, based on feedback from their customers and brokers.
2013 Boat Insurance Policy Improvements
Standard Emergency Towing Limit increased on Boat Policy
Blue Water / Off-Shore Navigation now available for boaters traveling to Mexico, Caribbean etc.
Vessels Purchased Abroad Coverage (for customers buying boats in the US)
Policy Features:
The policy deductible is waived if damage is caused by a liable third party
Separate Pollution / Spill Liability limit included automatically
Damage from vermin is not excluded
Coverage is automatically included for Newly Acquired Vessels
Vessels may be trailered within an expanded 2,000 kilometer radius
Water-Ski Liability Sub-Limit has been removed, full limits apply
Increased standard limits for Personal Property on Small Boat package
Improved coverage for freezing damage
Broadened theft coverage for Jet Skis or Sea Doos
$100 policy deductible for Personal Watercraft
One of the only policy forms in Canada to include Consequential Damage Cover – let our Underwriters walk you through this critical coverage
More Reasons to Choose Armour for your Marine Insurance
Less stringent acceptance requirements than other insurers
Quick quotations and policy writing for boats up to $225,000
Unlike our competitors, our boat policies have never contained a hidden theft precaution clause
Independent, Canadian owned company