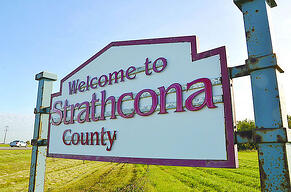 Home insurance rates for Strathcona County acreages have dramatically dropped due to a new accreditation and increased fire safety in the area. Read on to see if you qualify for this money saving opportunity.
What has changed?
Strathcona County Emergency Services has been accredited to deliver Superior tanker shuttle service to a number of acreages and neighborhoods surrounding Sherwood Park and Ardrossan. This verifies that emergency responders can extinguish a fire at a faster rate in these communities, which means that some insurance providers have identified these areas as a much lower risk than they were previously.
What does this mean to me?
Increased safety for your family, your investment and your neighbours.
A switch from Semi-Protected to Protected Rates. We've already seen savings of 40% and more with this switch.
Your current insurance policy will not update automatically
.
This significant price decrease can only be obtained through a quick reassessment of your home insurance policy.
Not all Insurers are Providing this Discounted rate.
Armour Insurance has been in talks with a number of providers in the area and ther are only a select few that are now providing these reduced rates. Armour has just been approved by Canada's largest insurer, Intact Insurance, to give you these protected rates.
Call our Sherwood Park Office to get reassessed and
paired with a provider offering protected rates in your area: 780-417-2848.
What Neighbourhoods Qualify for the Sherwood Park / Strathcona County Superior Tanker Shuttle Service Accreditation?
This accreditation can apply to a detached home, with no other detached structures in close proximity, located within 8 km by road of the fire station, that are within 5 km by road of an approved water supply.
The following accredited fire stations situated in Strathcona County are:
#1 Sherwood Park (Sherwood Park Drive)
#3 Ardrossan
#5 Sherwood Park (Clover Bar Road).
Strathcona County has Identified the Following Neighbourhoods as lying within the Accredited Area. If your neighbourhood is on the list below, call our Sherwood Park office today! 780-417-2848
Adam Lily Acres
Akenside
Ardmoor
Aspen Heights
Aspen Wood Estates
Bailey's Subdivision
Ball Meadows
Barry Hill
Beaver Brook Estates
Boag Lake Estates
Busenius Estates (North)
Campbelltown Heights
Carriage Lane
Chrenek Acres (South)
Chrenek Estates
Colchester Lane
Colonel Younger Estates
Country Club Estates
Daly Drive
Deer Mountain
Dowling Estates
Easton Acres
Executive Estates
Garden Heights
Gillis Estates
Graham Heights
Greenbrae
Habitat Acres
Haverhill Estates
High Ridge Place
Hillsdale
Holland's Drive
Horton Place
Hunter Heights
Hunters Hill
Ithacan Drive
Keystone Ridge
Lakeview Estates

Lark Hill Farms
Laurina Estates
Lindale Park
Lorrelind Estates
Lynley Ridge
Meadowlark Hills
Oldman Creek Estates
Ordze Park
Poplar Lake Estates
Queensdale Place
Queensdale Place (South)
Ranchlands
Reno Ville
Roseburn Estates
Rosecliff
Rosswood Estates
Royal Gardens
Sconadale
Sconaglen and Park Estates
Scot Haven
Shadow Ridge
Sherwood Hills Estates
Sherwood Place
Sherwood Place Phase II
Sun Hill Estates
Valley Point (North)
Valley Point (South)
Victorian Park Estates
Waterton Estates
Whitecroft (East)
Whitecroft (West)
Windsor Estates
Winfield Heights
Wye Road Gardens
Wyecliff
If you live in one of these neighbourhoods, you may qualify for a significant reduction in your home insurance premiums.
Contact our Sherwood Park office and let's find out how much money you stand to save!
For more information please use the links below: