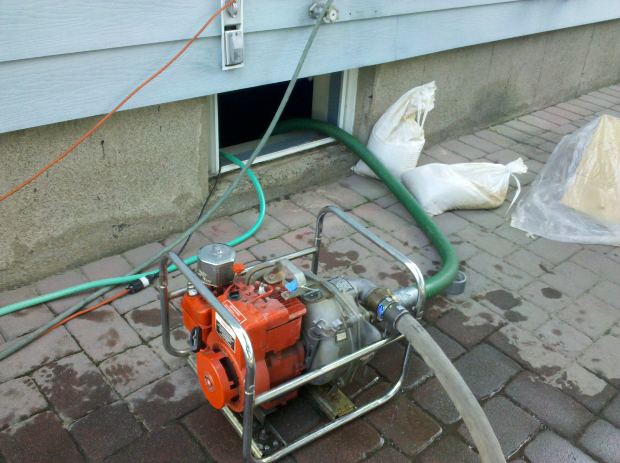 Did you know that the city of Edmonton will send qualified personnel out to your house to spend an hour with you reviewing possible measures you can take to help avoid flooding in your house? They do and it's free of charge. While they're there, you can ask them what to do to make sure that you qualify for their backwater valve subsidy program as well.
Here's How It Works
Drainage systems in many neighbourhoods throughout Edmonton are being upgraded and improved to reduce the risk of flooding.
Maintaining good drainage on your residential property is an important part of the flood prevention equation – and we're here to help!
A flooded yard or basement can cause serious damage to your property, and cost you, the homeowner, time, money and inconvenience.
Our Flood Prevention Home Check-up service brings a drainage specialist to your home, for a free one-on-one interior and exterior drainage assessment. The service is available to any residential homeowner in Edmonton. However, preference for booking an appointment is given to homeowners that have a history of flooding.
It's Easy
The complimentary check-up takes about one hour.
The inspection points out key areas for maintaining good drainage on your residential property.
Using an evaluation check list, a drainage specialist will inspect your home's exterior and interior to identify steps that will help you minimize the risk of future flooding.
This includes checking:
Eavestroughs and gutters;
Downspouts;
Elbows and extensions;
Splash pads;
Lot grading;
Concrete surfaces next to your foundation for cracks and spaces;
Basements for visible cracks in the interior foundation;
For an existing backwater valve and/or sump pump.
Following your home flood prevention check-up, you will be provided with written recommendations and information on how to resolve any drainage problems specific to your home.
Convenient
The free service is available from spring to fall, weather permitting. Check-ups can be scheduled on weekdays and evenings.
Book Your Check-Up Today!
Call 311 and schedule your complimentary appointment. All bookings are based on a first come, first served basis.
For more information check the City of Edmonton Website