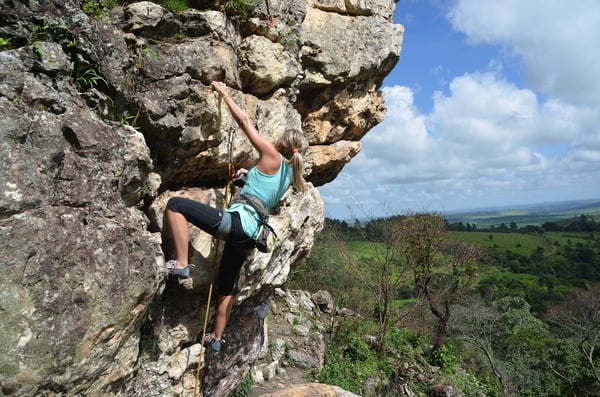 Whether getting your next adrenaline fix at home or abroad, if you're an adrenaline junkie you'll want to make sure that you're covered and that your insurance provider is aware of your thrill-seeking hobbies.
If you do extreme activities, be transparent and let your broker know when discussing your life insurance policy and your travel insurance policy. Your broker can determine whether that is considered an extreme activity by the insurance company.
What's Considered an Extreme Sport?
Here's a list of sports that most life insurers consider to be high risk:
Mountaineering and Rock climbing

Trekking, bouldering, or rappelling

Scuba diving

Whitewater rafting

Car, motorcycle, or powerboat racing

Parasailing

Bungee jumping

Skiing or snowboarding

Surfing

Wakeboarding

Jet skiing

Skydiving

Competitive boxing, wrestling, or martial arts

Hunting

Ice climbing & free climbing

BASE jumping

Cliff diving
Extreme Sports and Life Insurance
Keep in mind that life insurance is for your loved ones, not you. If you don't reveal your risky hobbies on your insurance application, your insurer can deny your claim or cancel the payout.
The risks associated with extreme sports are high. Therefore, the need for appropriate coverage in a life insurance policy is vital.
It is better to give more information than less. This way you know that you'll be covered in the event of an accident.
It's better to tell the truth about your hobbies, so you don't risk losing your benefits.
Extreme Sports and Travel Insurance
If you are traveling and planning to engage in a high-risk activity, buy travel insurance and check to make sure the activitys you plan to participate in are covered.
Study your travel insurance policies to see which types of activites are covered, if you have any doubts ask your insurance broker.
The Bottom Line
Failing to disclose this information to your insurer can be just as risky as the activities listed above.
If you do not disclose this information to your insurance provider, your claim can be denied and you might not be able to receive any compensation in the event of injury or death.
It's better to be safe than sorry. If you have questions about this or anything else relating to insurance please don't hesitate to give us a call!
1-855-475-0959