Airline travel is arguably one of the most dreaded parts of holidays or trips. You're trying to get to the airport on time, find a parking spot, get all your luggage and documents ready, and get everything you need to get done at the counter. Then you get to wait in the grueling lineup at airport security. All of that is just a part of the flying process. But that sinking feeling when you look up at the flight screen to see that your flight has been delayed? That feels demoralizing.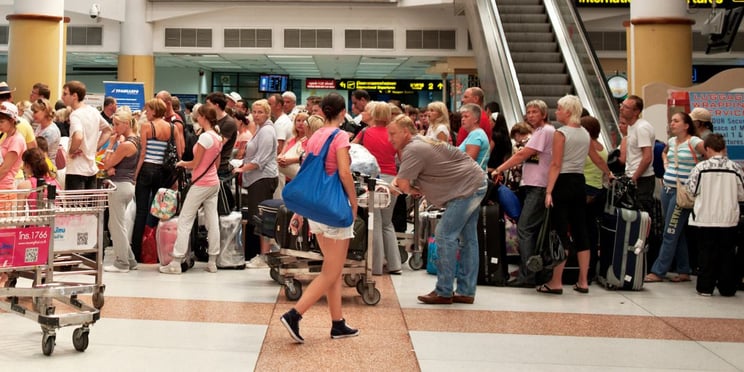 Flight Delays
One of the most frustrating things that can happen when you're travelling is going through the lengthy process of getting through to the other side of airport security and finding out your flight has been delayed.
Flight delays can happen for any number of reasons: staffing problems, inclement weather, mechanical concerns with the airplane, issues with baggage, etc. There's a myriad of reasons why your flight might get delayed. The most frustrating part of delayed flight is where you're stuck.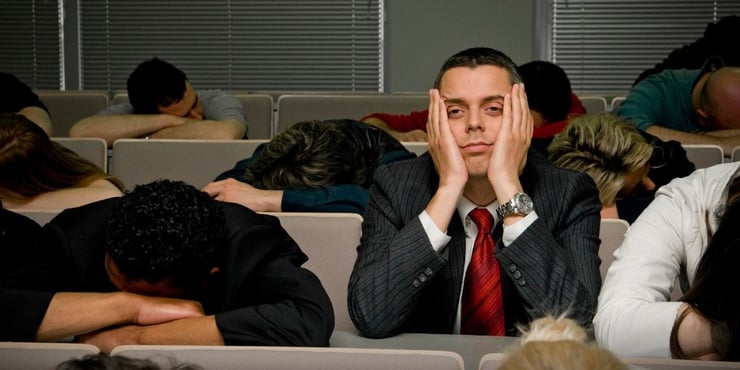 Airports are not known for their comfort, discount prices, or entertainment. Getting stuck in a place that has a 200% markup on anything you want to purchase is incredibly frustrating. Being forced to wait in an airport for hours on end is enough to drive most people mad. That is why TuGo Travel Insurance has come up with an interesting solution.
My Flyt
If you've been stuck at an airport for hours on end, you've probably caved and made an overpriced airport purchase. That is why TuGo has created My Flyt. The My Flyt program offers you benefits in the event that your flight is delayed for 2 or more hours.
How does My Flyt work?
When you purchase a travel insurance policy with TuGo Insurance, you will have access to the My Flyt program. Here are some helpful steps for getting setup with My Flyt
Purchase your travel insurance plan with TuGo prior to going on your vacation.
Once you have your policy: Go to MyFlyt.ca and create an account.
In your account, add your flight details at least 60 minutes prior to it's scheduled departure.
Confirm all the travelers on your policy and select your preferred payment type.
Once all of that information has been submitted, you're good to go. If there's no travel delays, you'll continue on your travel plans as usual. What happens if you do experience travel delays?
My Flyt Benefits
In the event that your flight is delayed for 2 hours or more, TuGo travel insurance will send you information on how to claim your benefits. What are the benefits? You can choose between:
A pass to your airports lounge area (available for all party members) - OR
$40 per person on your policy.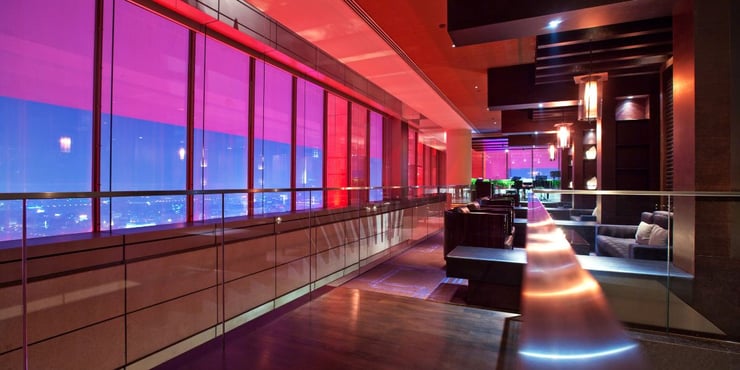 The decision is yours, enjoy a little luxury in the airport lounge, or accept the cash payout of $40 per person. This certainly would make waiting in the airport a little more tolerable.
Conclusion
TuGo's new My Flyt program comes with all travel insurance policies. All you need to do is register your flight information beforehand and you qualify for the My Flyt benefits. TuGo can't get your flight to leave on time, but they can make your delayed flight a little more tolerable.
Going on vacation? Contact one of our brokers today to get the travel protection you need.