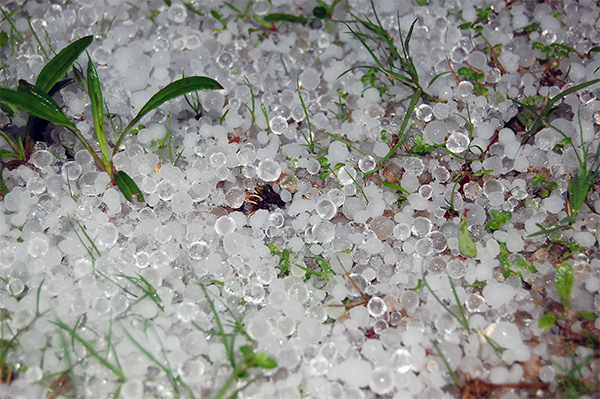 In a bulletin released Wednesday, Intact Insurance announced that they are mobilizing their team to better handle the large volume of hail claims that have come in over the past few weeks.
Since last week's hail storms Intact has seen nearly 1,000 auto claims coming from a number of communities across Alberta. Since at this point the majority of the claims are vehicle damage claims they have set up mobile appraisal centres in areas with high claim volumes. This will ensure that they are "able to begin the repair process as quickly as possible for customers."
Intact customers who do have a claim are urged to report their claims using the Intact Claims Hotline (1-866-464-2424) as soon as possible. Once reported, they will be given an appointment time at the nearest mobile appraisal location. Customers who are 30 minutes or more away from a location will have the option to wait for an appraiser to come to them, but are encouraged to visit a claims center to ensure damages are assessed as soon as possible.
In addition to the mobile appraisal centres Intact has secured a 4,000 square foot space in the hardest hit community, the city of Airdrie. All claim centres will have appraisers and adjusters on site to ensure that claims are set in motion as soon as possible.
Appraisal Centres have been set up in the following communities:
Airdrie
Calgary
Cochrane
Innisfail
Olds
Raymond
Red Deer
Rocky Mountain House
If you think you might have a claim as a result of this weather or otherwise, please call your broker or the Intact Claims Hotline (1-866-464-2424) as soon as possible.