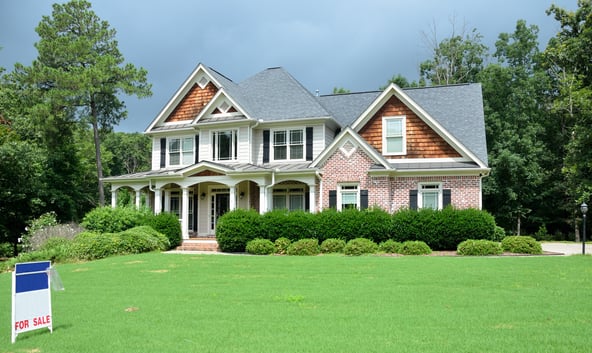 Thinking of buying a home? You'll probably first need to get approved for a mortgage. To improve your chances, there are a variety of things that you can do. Being prepared will help you show the lender that you are ready and able to take on a mortgage. Below are some tips to help you increase your chances of being approved for a mortgage.
Improve Your Credit Health
Before submitting a home loan application, review your credit score and credit history. Credit scores and credit activity have a major impact on mortgage approvals. Most lenders will need a minimum score. If your score falls below the minimum required score your application can be rejected.
If you have a low credit score you may want to work on improving it before you apply for a mortgage. Missed payments and late payments can lower your score. Focus on paying your bills on time and lowering your debts and you will see an increase in your credit score.
The lower your credit score, the higher the mortgage rate you'll pay. This can add up to tens of thousands of dollars in extra interest.
You can check your credit score and get a credit report online with TransUnion or Equifax.
Pay Down Debt and Avoid New Debt
The less money you owe to creditors, the better your chance of getting your mortgage loan approved. Your debts determine if you can get a mortgage, as well as how much you can get from a lender.
Before approving a mortgage, a lender will check your debt-to-income ratio. If you have a high ratio, it means that you have a lot of debt. Debt is any money you have owing and can be any large sum, from auto loans to student loans. As a general rule, your monthly debt payments should not exceed 36% of your gross monthly income.
A lower debt-to-income ratio will improve your chances of approval. It will also help you get a better mortgage rate. Before applying, try to pay off as much debt as you can. You should also avoid increasing your debt before or during the application process. Do this by avoiding any major purchases.
Know What You Can Afford
Be smart and realistic about what you can afford and what you are comfortable paying. As a general rule, your total housing payment should be no more than 25% to 32% of your total gross income. Consider all your bills and expenses and determine what you would be willing to pay on a mortgage. Be realistic with your budget. This will help ensure that you can consistently make payments on time. It will also help you can make these payment without over-stretching yourself financially.
When calculating your monthly housing payment, remember to include any extra charges. Charges like mortgage interest rate, property taxes, the cost of home insurance, and any condo or other fees may apply. Add these extra fees to the mortgage payments to ensure you stay within your budget.
Save for a Down Payment
Most lenders will expect buyers to be able to put down a minimum amount of money upfront as a down payment. You will need to build up your savings so that you are able to afford a down payment. Conventional mortgages can require a minimum of 20% down payment before approving your mortgage.
Usually, if you decide to save up a larger down payment you will need more time. This can mean putting off purchasing a home for a longer time until you manage to save up enough money. It could be worth the wait as there are many advantages that come with a larger down payment.
A larger down payment will result in easier approval. Other advantages include; reduced mortgage payments, lower interest rates, and no mortgage insurance fees.
Applying For Your Mortgage - Documents
Don't forget, when going to apply for a mortgage you should have all your documents prepared and ready to present to lenders. Some documents that you will require include:
ID
Paystubs or monthly income statements
Record of employment
Bank account information
Proof of assets
Credit report
The sum of your liabilities
Source and amount of your down payment
What price you can afford to pay for a property
Applying For Your Mortgage - Rejection
If you don't meet the qualifications for a mortgage loan, or if you are rejected, don't be discouraged. Instead, use it as motivation to improve your credit and finances.
Not sure if you should buy your mortgage insurance from a bank, insurance company, or credit union? Read our article Mortgage Insurance - If you buy from the bank, read this! for more information.
Need insurance for your home?