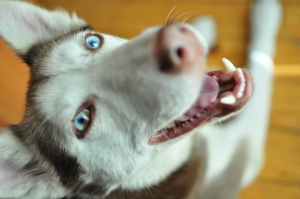 Are you a dog owner? Do you know the effects a dog bite could have on your insurance?
As a dog owner the importance of Homeowners Insurance or Tenant Insurance is essential. Most home and tenant policies have at least $1,000,000 liability coverage with higher limits available on the home or tenants policy. Higher limits can also be purchased through personal umbrella policies.
Dog bites in the three Canadian provinces in which State Farm operates "chewed up" slightly more than $1 million in claims costs last year.
Canadian Underwriter magazine recently published some dog claims stats for us all to think about.
"In 2011, State Farm paid out $917,670 for 25 claims in Ontario, $99,800 for the two claims in Alberta and there were no dog bite claims reported in New Brunswick. The company reported its dog bite claims in May 2012, in advance of Dog Bite Prevention Week, which runs from May 20 to 26.
Almost 3,800 dog bite claims across North America in 2011 prompted claims costs that topped $109 million.
An analysis of homeowners' insurance data by the I.I.I. found the average cost of dog bite claims was $29,396 in 2011, up 12.3% from $26,166 in 2010. From 2003 to 2011, the cost of the average dog bite claim increased by 53.4% from $19,162 to $23, 396 – attributed to increased medical costs and size of settlements, judgments and jury awards given to plaintiffs.
Can you prevent a dog bite claim?
A dog's tendency to bite depends on such factors as heredity, obedience training, socialization, health and the victim's behaviour, notes the statement from State Farm. The insurer does not refuse insurance based on the breed of a customer's dog, but does require customers to answer questions about their dog's history on a homeowner insurance application."
If your dog has been identified as a dangerous breed many companies may not want to offer insurance. In these cases an independent broker will shop the marketplace to determine your insurance options.
If your dog bites once, you should assume he might bite again and should act accordingly.
Take steps to reduce the risk that he will bite someone else:
Alway keep your dog on a leash when outside the home,
Muzzle your dog in public,
Keep your dog away from strangers and visitors who come to your home,
Never leave your dog alone with nonfamily members or with small children or babies.
Avoid aggressive play, like tug of war, that can encourage your dog's aggressive tendencies.
Get your dog spayed or neutered, which will lessen aggressive tendencies and the likelihood of biting.
Train your dog. Ask friends or your veterinarian for the names of experienced trainers and then enroll your dog in school.
For more information on dog bite claims or Homeowner's Insurance, contact Armour Insurance today.