Alberta has seen its fair share of water this summer and home insurance claims are on the rise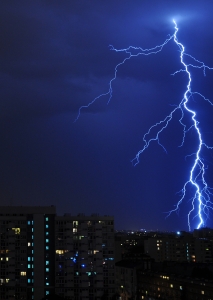 due to unfortunate water damage. Water has now surpassed fire as the number one cause of home insurance claims and 40% of all personal property insurance claims are as a result of water damage. Homeowners are getting waterlogged, so to speak.
The climate change has definitely affected home insurance and claims - if you've had to make one, you're not alone.
Take a look at these facets about water damage:
More than seven times as many insurance claims are caused by water damage and freezing (17 percent) than by theft (2 percent). Water damage claims grew from 20 to 50 percent of all property-related claims over the past nine years.Basement flooding alone is estimated to be approximately $140 million per year. This represents 30,000-40,000 incidents with an average cost of between $3,000-$5,000 per incident.
Water Damage Related Causes:
faulty indoor appliances or plumbing leaks: 60%
heavy rain or flooding: 25%
sewer or sump-pump: 11%
other: 4%
WATER LOSSES NOW COST THE CANADIAN INSURANCE INDUSTRY$1.7 BILLION EACH YEAR
Mean precipitation has increased across Canada by about 12% in the last 50 years, meaning we now experience 20 additional days of rain.3
Flooding has historically been the second most common cause of disasters in both Saskatchewan and Manitoba and the second most frequent cause of disasters in Alberta. Public Safety Canada reported 34 flood disasters in Alberta from 1900-2005.
Flooding in southern Alberta in 2005 resulted in approximately $300 million in insured payouts – one of the largest loss events recorded in IBC between 1983-2005.
An extreme rainfall event that occurred in Edmonton in 2004 flooded over 4,000 basements, resulting in $171 million in insurance claims.
Have questions about your home insurance or a water damage claim? Call us today.
Resources that customers can visit to find out more about water damage, include:
Canada Mortgage and Housing Corporation
*Article Source: Intact Insurance - an Armour Partner