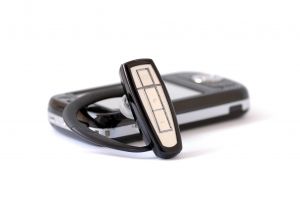 Police cheifs around Alberta have called for an increase in penalties for those convicted of distracted driving.
In a unanimous decision Thursday cheifs from across the Province have agreed on a resolution that could attach demerit points to your license if you're caught looking at your mobile phone while behind the wheel. This will be in addition to the current fines in place. Edmonton Police cheif Rod Knecht is hoping that hte addition of demerit points to the current penalty will get more drivers paying attention to the distracted driving legislation.
The current fine for distracted driving is $172.
This resolution, if passed, would add 2 demerits to the offenders license in addition to the current fine.
What is Distacted Driving
Some of the things that will get you in trouble for distracted driving are:
Using cell phones
Texting or emailing
Using other electronic devices (laptop computers, video games, cameras, etc.)
Entering information on GPS units
Reading printed materials
Writing, printing or sketching
Personal grooming