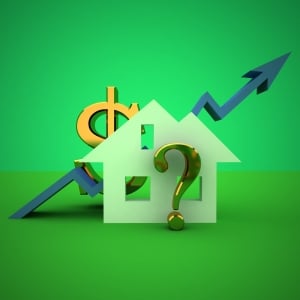 In a bulletin released Friday, Peace Hills Insurance announced changes to their personal lines and farm property policies that will have widespread affect across Alberta. The changes are slated to take effect on renewals and new policies occuring after March 16, 2014 and could include increases of up to 70% in some areas.
Peace Hills is only the latest to concede that Alberta's weather has been taking a toll on their bottom line. After 2013's record breaking $3.2 Billion in severe weather related losses across Canada, many insurance companies are having to resort to rate increases and other policy changes to continue providing property insurance in our province.
As weather related catastrophes continue, Peace Hills is not the first company to institute changes and will not be the last.
Details of the Changes
"As a company who truly cares, our goal is to provide Albertans with the availability of property insurance through creative, responsive solutions. We have reviewed our property book of business over the past several months and will be implementing several significant changes beginning March 1, 2014."
Rates are only one of the aspects that will see changes on Peace Hills Property Insurance Policies this year. Some of the changes that we can expect to see are as follows:
Deductible – Minimum policy deductible will be $1000 (for all packages and farm outbuildings)
Deductible discount credits will be amended
New tiers structure for Wind and Hail, $2500 standard deductible applied to this coverage with a single buy down option available
Sewer Backup – Removal of this coverage from the basic packages and added as an optional coverage with a $2500 deductible and optional limits and rates based on the tier with a single buy down deductible option available
Rate change for liability premium and overall rate adjustment
Average Rate Changes across Alberta
Not all policy holders will see rate increases, in fact, in some cases policy rates will decrease. Some areas of Alberta will see significant rate increases however:
| | | | | |
| --- | --- | --- | --- | --- |
| Town | Typical Range | | Town | Typical Range |
| Airdrie | +20% to +40% | | High River | +45% to +65% |
| Brooks | +40% to +60% | | Lacombe | +45% to +65% |
| Calgary | +10% to +50% | | Lethbridge | +40% to +70% |
| Canmore | +20% to +40% | | Medicine Hat | 0% to +35% |
| Edmonton | -5% to +30% | | Okotoks | +5% to +25% |
| Fort McMurray | +10% to +30% | | Olds | +5% to +25% |
| Grande Prairie | +20% to +40% | | Red Deer | +30% to +50% |
*These including the increase in standard deductible to $1,000
As your Alberta Insurance Broker we actively monitor individual policies for changes like these and will do our best to ensure that you're protected while maintaining fair pricing. As always it is our goal to make sure that you understand your insurance policy, where you're covered and why your rates are where they are, if you have any questions around these increases or other areas, don't hesitate to give your broker a call.