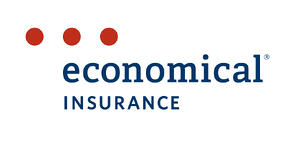 Economical Insurance announced some changes to their property insurance policies last week that may seem minor when compared to the reactions to Alberta's severe weather claims that we've seen from other insurance companies. But, while these changes aren't laden with over the top rate increases, they are important for Economical policy holders to review.
Premium Caps
Premium capping has been instituted for qualified homeowners. This is meant to help minimize the total location based premium increase that could result in some areas. The overall change in location premium will be capped at +30% for increases and 0% for reductions for qualifying exposures. To qualify, the renewing client cannot have any new claims in the prior policy term.
Sewer Back-up
We've been seeing sewer back-up mentioned in every set of policy updates this year and Economical is ammending here as well. Sewer Back-up premiums will see a global increase of $25.
Discounts
Some of the current discounts will be affected by the change as well.
The Newer Home/Building discount will be reduced to 20% for homes that are nine years old and newer.
The 10% 3 Year Claims free discount will be removed from policies, but the 5 Year Claims Free Discount of 25% will be maintained.
Average Rate Changes
Economical estimates these changes to increase rates in Alberta by 8.2% for Economical Insurance and 8.69% for Economical Select. These will fluctuate of course based on where your home is and other factors, but you can expect to see these changes implemented on your economical property policy on April 1, 2014 (for existing customers) and February 1, 2014 for new Economical Insurance customers.
What Should You Do
In Alberta we are definitely seeing changes to both insurance packages availalbe and insurance premiums. We are seeing these changes roll in across the board and suspect that there will be more to come from all of the insurance companies operating in our province. So what should you do if you see a big increase in price when your renewal comes?
Don't Panic. All of the changes that we've seen so far include options that could help you keep your premiums down. If you're concerned about an increase in your insurance premium, call your broker and speak to someone who can recommend some options for you. Here are some of the options that your broker can offer you:
Make changes to your current policy to keep the rates down.
Quote on different providers to see if there are savings.
Stay where you're at if there are no better options at present.
Make your insurance broker your best friend in times like this. They are extremely knowledgable about what your options are and their loyalty is with you. At Armour, we review all policies and your broker will contact with you if we see any benifits to making changes before renewal. If you're not getting this kind of help from your current broker, give us a call. We'd be happy to help! 1-855-475-0959
If you'd like to find out what rates you could be getting from other markets, try our online quote request and we'll show you a comparison.