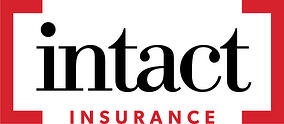 Saying that it's been a tough couple of years for property owners in our province is a bit of an understatement at this point. In fact, Alberta receives the largest distribution of catastrophes in Canada - 62% of Canada's monetary property losses happened in Alberta in 2012.
With this in mind, it wasn't a big surprise for most of us when insurance companies started announcing changes to their Alberta home insurance policies and rates. "We want to continue providing coverage that is both affordable and sustainable" an Intact release states "while we continue to partner with external organizations looking for solutions to mitigate the impact of the weather, we are working internally to create solutions to allow customers to protect their investment." Intact's commitment to improving the Insurance situation in Canada is evident initiatives such as the Hail Suppression Program and Climate Change Adaptation Program.
Here's some of what's in store for Intact Insurance home insurance policy holders this year.
Water Escape/Sewer Back-Up Coverage
New limits for water escape and sewer back-up will be put in place starting May of this year. Here's some of what to expect.
The 1% of Intact customers actually living in a flood zone will be impacted the most here. They will have a $10,000 limit on this coverage. For everyone outside of flood zones they could have water escape and sewer back-up limits from $20,000 all the way up to the their full policy limit.
In cases where limitations are imposed, customers will have the option of purchasing higher limits so far as certain mitigation measures are in place on their properties.
Roof Limitation Endorsement
This new endorsement will affect the replacement cost of roofing based on a depreciation scale. This will affect claims where the roof is damaged by windstorm, hail or weight of ice and snow, but will not apply to total losses of the property. Depending on the material your roof is made from the replacement value will be depreciated by a certain percentage annually, but depreciation only starts after the first five years of your roof's life.
New Discounts and Mitigation
In an effort to encourage home owners to take measures to prevent loss Intact has unveiled a host of new discounts that will help reduce your premium. Some of the discounts will be given for properties with the following features:
Unfinished basement
Exterior finishing material
Roof material
Back Water Valve
Alarmed sump pump
Sump pump with battery backup
Tankless water heater
Rate Increases
While there is no direct rate increases associate with this change, other elements of your home policy will affect your rates. Like other insurance companies in Alberta, some of your Intact property insurance policies will see moderate rate increases, while others will see no increase or even a decrease. This is all based on a number of things including:
what types of endorsements or coverages you have on your policies
what area you live in
how much coverage you have
the age of your home and materials that it is built with
and other factors
We don't have any official numbers on expected rate changes, but for clients at one of our Edmonton offices, we are looking at an average of a 6% increase starting in May.
What Should I Do
As always, your broker is your best friend in this. At Armour, we actively review all renewals and will seek methods to reduce your rate if we see a significant increase in your policy. No matter what insurance company you're with and whether or not your insurance rates are increasing this year, it might be a good idea to find out if you can or already do qualify for some of the new discounts that are coming out.
If you have questions about your policy, give us a call and we can help to explain where you stand. If you're not with Armour yet, give us a call. We promise we will get you the best rate we can with the best service in Alberta.
Call us at 1-855-475-0959
Or use our online quote form and we'll be in touch.
If you'd like to learn more about how climate is impacting the Insurance Industry in Canada take a look at Intact's Insurance is Evolving website.