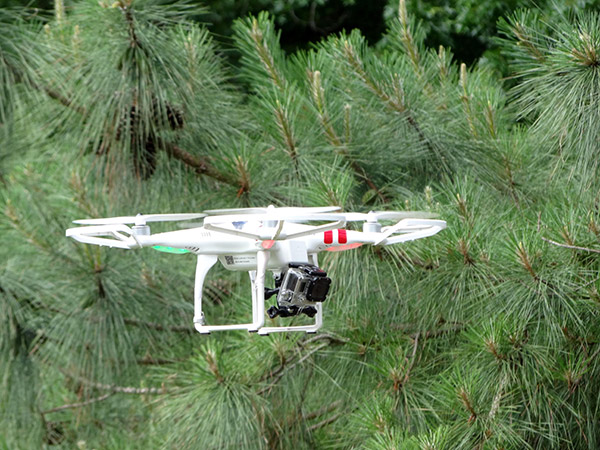 UAV's or Drone's are becoming increasingly popular for commercial and non-commercial use in Canada and in the United States. This is despite the fact that it is illegal to operate rotary UAV's (Unmanned Aerial Vehicles) for commercial purposes in the US. It is however legal to fly drones for commercial and personal use, but Transport Canada has some strict regulations surrounding this.
What is a UAV or Drone?
By now you've probably heard the term a thousand times and seen pictures and videos of drones in action, but here's the background. The acronym UAV stands for Unmanned Aerial Vehicle, and that's exactly what it is. It could be a fixed wing aircraft or the more common rotary drone. There are a thousand applications for these drones, most of which include taking aerial photography that would have been impossible to shoot previously.
In Alberta, we're starting to see contractors, surveyors and realtors put these into use in their day to day business, and usage is rising fast.
What Are the Regulations
If you're planning on operating a drone for commercial or even personal use you have to take a look at Transport Canada's Canadian Aviation Regulations (CARs). There are two main requirements for operation:
Special Flight Operations Certificate
"

Section 602.4

1 of the CARs states, no person shall operate an unmanned air vehicle in flight except in accordance with a Special Flight Operation Certificate (SFOC)" - From the Transport Canada Website
Liability Insurance
"You must subscribe for adequate liability insurance covering risks of public liability as outlined in section 606.02 of the CARs."
How Do I Get UAV/Drone Insurance
A number of customers with commercial liability insurance have been asking us if their coverage extends to drone use in the past year. The answer is that it does not. Commercial Insurance has an exclusion called the "Aircraft Exclusion" that excludes the coverage of liability for damages caused by aircraft. So whether you call it drone insurance or uav insurance - to get coverage you must get an Aviation Insurance Policy.
If you do fly purely for recreational use, your aircraft may be insurable through the Model Aeronautical Association of Canada (MAAC) at a nominal cost. There are size restrictions to insure this way and it will not cover any commercial use.
We have spoken to our providers and they indicate that changes may be coming, but for now, if you're operating a UAV or any sort give us a call and ask about Aviation insurance for drones and unmanned aircraft. We can ensure that you have the proper coverage.
What Are the Risks?
You might say to yourself, what kind of damage could these aircraft really cause anyways. Well, a lot actually. Just last month there was an incident where a drone crashed into a warehouse in Surrey BC. The drone's Lithium Polymer batteries short circuited and is suspected to have started the subsequent fire causing a considerable amount of damage to the warehouse and it's contents..
If this owner wasn't properly insured, they would have been on the hook for the entire repalcement cost of the warehouse.
We're Here to Help
If you're planning on, or already, operating UAV's commercially or just for fun, give us a call and let's make sure that you're not putting yourself at personal and financial risk. Speak with one of our Aviation Insurance experts and protect yourself with Armour today.
Call us with Any Questions you have on
Aviation Insurance, UAV Insurance, Drone Insurance and More
1-855-475-0959
For great content and giveaways subscribe to our monthly newsletter