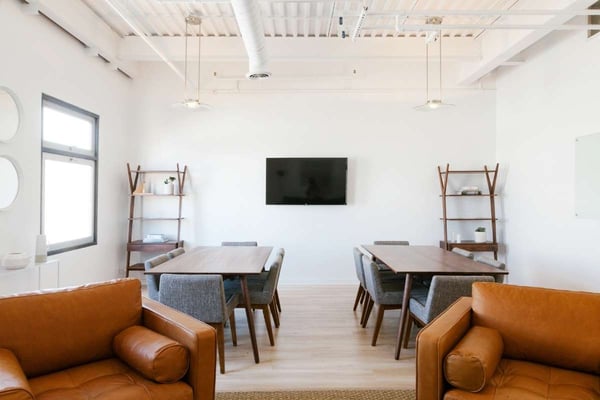 Do you rent out your entire home or part of your home on a short term basis? Aviva now offers coverage specifically designed for those who rent their property through home rental networks!
What is Short Term Rental Coverage?
If you currently have home insurance and rent out your property you could have gaps in coverage. Short term rental coverage is designed to make sure you are covered and to give you peace of mind while renting your residence on a short-term basis.
Who Qualifies?
To quality for this coverage, there are two requirements. The first is that you rent part or all of your residence through a home rental network. A home rental network is any platform operated by a rental network company that allows people to list, find, and rent short term accommodations. For example, Airbnb would qualify but if you list your space for rent on Kijiji that would not qualify.
The second requirement is that it must be a short-term rental. The space must be rented on a temporary basis, multiple times, to different individuals throughout the year. This coverage is not for long term rentals to one person.
What's Covered?
This coverage is available to new and existing Aviva customs. With this insurance, you'll be covered for:
Liability arising out of short-term rental
Loss or damage to buildings
Loss or damage to personal property caused by any tenant
Theft or attempted theft by a short-term tenet
Intentional or criminal act or failure to act by any tenant
Loss or damage to the uninsured property of short term tenants up to $1,500
Fair rental value (loss of rental income)
Why Choose This Coverage?
With Aviva's short term rental coverage you'll have peace of mind while renting out your space. This is a solution to address any gaps in coverage and will make sure that you and your home are protected.
Provides you with a choice based on your rental activities
A simple solution that addresses a gap in coverage
A standalone policy is available for rental income property owners
Provides you with peace of mind
Coverage can be tailored to fit your needs
Questions?
If you have any questions or want more information on how short term rental coverage can benefit you, please speak with your broker.
As a partner of Aviva, Armour's experienced brokers can help you get the answers you need to make the best decision!
Call us today at 1-855-475-0959