It is finally time to announce the winner of our Intact Client Centre Summer Contest! But first: The contest was so successful over the summer that we've decided to give everyone another chance. Sign up between now and the end of the year for a chance to win $500! Don't worry, we'll include those of you who already signed up as well.
Congratulations!
A huge congratulations goes out to Jennifer Horvath of St. Albert, Alberta. She is our $1,000 Intact Client Centre Summer Contest winner! Here she is receiving her prize!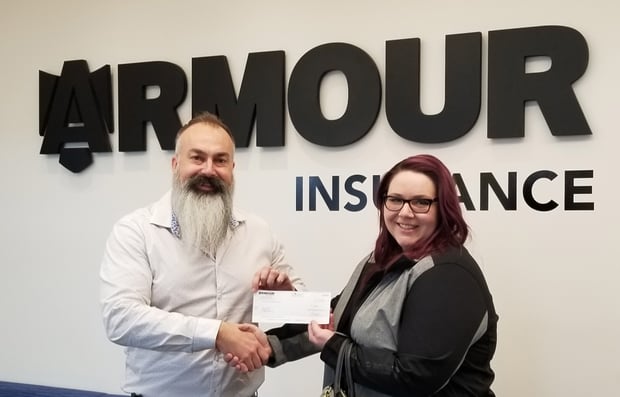 Jennifer plans to invest the money into her business, Windy Poplar Bath and Beauty. She has been developing this business for some time now and it's starting to pay off. Just last year, they saw a whopping 30% growth. Windy Poplar has a wide selection of beauty products with their most popular sellers being Shampoo Bars and Hair Care Products. You can purchase their products online or at one of many popular Edmonton and Area markets.
Congrats Jennifer and Good Luck to the rest of you! Remember Sign up for Client Centre today for a chance to win $500. Offer expires at 12 AM on January 1, 2020.