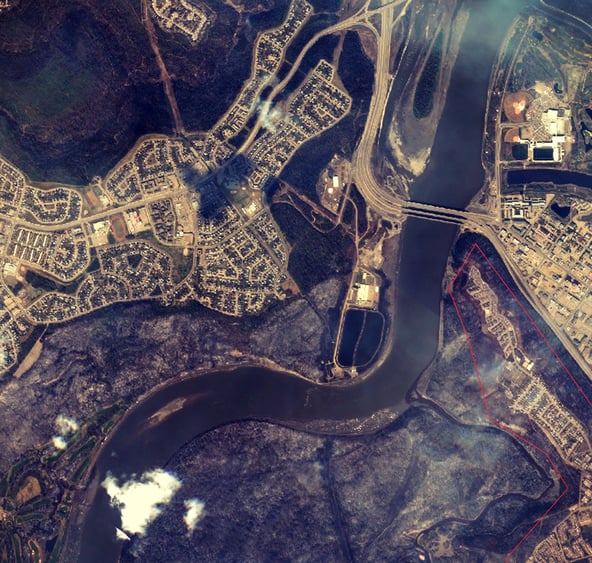 The Government of Alberta and Google have both released satellite images of the devastation that the wild fires in Northern Alberta have caused. Alberta's Map Services App comes with a warning that "structures that appear to be standing should not be considered undamaged". While these maps may not provide all the answers that victims are seeking, for many this is a first glimpse into what waits for them back home.
Click here to view the Government of Alberta's Fort McMurray Satellite Map. The images in Alberta's new Fort McMurray App were acquired through french satelite company Airbus Defense and Space with their Pléaides satelite. More imagery of the area can be seen on their website.
Google has also released imagery of the damage through their Crisis Map service. The Google satellite, Terra Bella, has been capturing imagery from the area every second day or so starting on May 1 (before the fire). Use the layers tab to toggle images from the different dates. Areas of visible damage are outlined in red on this map. Click here to see the images captured by Google satellites shortly after the fire.