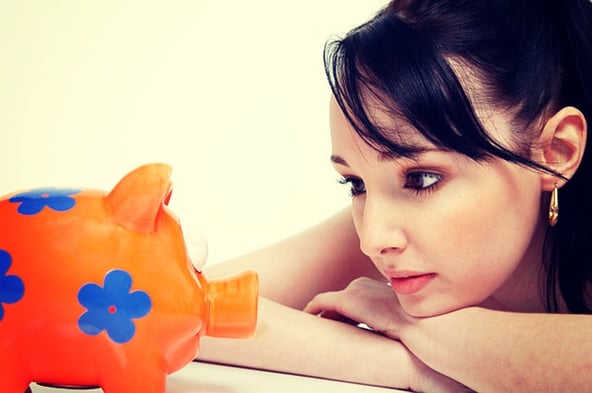 Insurance is a way for consumers to protect their possessions and themselves from the risk of loss by paying a relatively low annual payment to an insurance company. The idea is simple, but there are so many things to consider when purchasing an insurance policy. Here are six ways to save on your insurance this year.
1. Bundle Insurance Products and Use a Single Insurer
When you have your home and auto insurance at the same insurance company you might qualify for a "multi-line" discount. The discount often outweighs any cost savings you're getting from having your home or car with a cheaper provider.
Insurance companies offer this discount when you bundle products because the cost to maintain your records and provide you customer service usually doesn't increase as you add policies, making additional policies less expensive. As well, it increases the loyalty factor when you have all your policies with one supplier.
2. Provide Credit Consent to Your Insurer
More and more insurance companies are offering additional discounts if you allow them to make a "soft credit inquiry" for you. This inquiry does not count as a hit against your credit report and they do not have access to your full credit history. This will never raise your insurance premiums, only discount them if you qualify.
3. Install an Alarm
Installing an alarm can help with your home and auto insurance premiums. Installing a certified anti-theft system in your car can lead to discounts on your insurance and some insurers offer a discount for having a monitored alarm system in your home.
4. Change Your Content Coverage
If you are renting, you can often find ways to lower your content coverage. For example, you don't have to insure your personal belongings to up to $100,000 if all you have in your house is some Costco furniture and a laptop.
5. Increase Your Home and Auto Insurance Deductibles
Paying a higher deductible will lower the amount that an insurer is liable for, thus it will lower your insurance premiums. A normal insurance deductible amount is $250, but you can easily raise it to $500 or $1000. Your insurer can crunch the costs of your insurance policy easily with the use of different deductible costs; and the savings can be huge. For example, if you raised your deductible from $250 to $1000 it can result in 15 per cent to 20 per cent savings.
6. Pay Your Insurance in a Lump Sum
Although insurance companies offer consumers the option to pay their premium monthly, they generally charge extra money for this convenience. So if you can be disciplined enough to save up over the year and make a lump sum payment it can save you a lot of money in the long term.
The previous five ways to save on your insurance are general tips but there are hundreds of other ways you can save big on individual kinds of insurance. At Armour Insurance, we pride ourselvers on being advocates for the insurance needs of Albertans. Our goal is to get you the best insurance to cover all your needs.
These six ways to save on our insurance are only the starting point. If you want to find out how you can save even more money, give us a call at any of our locations and get a quote, or speak to a representative.
1-855-475-0959