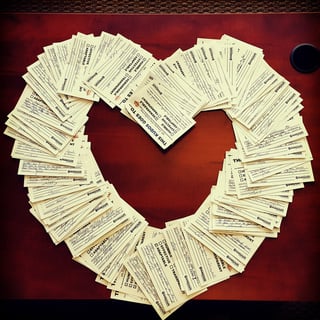 The Armour Insurance Lloydminster office is looking for qualified insurance professionals to join our team. We are currently welcoming applications from across Alberta and Saskatchewan. If you're in the Lloyd area or relocation is an option for you, we'd love to talk.
Armour Insurance Has Heart
The Armour Core Values define how we conduct ourselves in every aspect of our daily interactions. When dealing with customers or colleagues Armourites always show H.E.A.R.T.
We want to create a great culture that gives us a fun, healthy working environment and helps us to exceed customer expectations every time. There are five core values that we look for in the Armour team. Armour staff are:
Humble (despite our awesomeness)
Effective (we get stuff done)
Adaptable (we're always learning)
Remarkable (we are awesome)
Transparent (with our staff, customers and markets)
If you think you have HEART too, we want to hear from you. Click on one of the job openings below or check our career section to get in touch.
If you're a Licensed General Insurance Broker that wants to have a place in a progressive, growing organization that values hard work and personal commitment, then look no further.
This position is open to experienced commercial brokers who are interested in advancing their careers.
Looking for more opportunities? Visit the career section of our website.