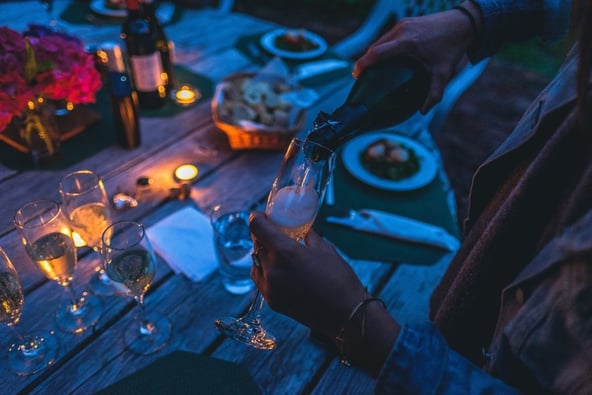 Spending some time reviewing your current insurance policies, switching to a new policy, or identifying a new discount on your current policy can help you take better care of yourself, your family, and can help you save money.
Often, an overlooked feature of saving money and building financial security is reviewing your insurance.
The New Year is a great time to reflect on what you've accomplished over the last year and set a plan for the new year. Don't let your insurance be a forgotten goal.
Review changes in the past year that could affect your policies
It's a good idea to start each year by reviewing your coverage. Auto, home, life, and other insurance changes over time.
Auto Insurance
Make sure your auto policy reflects how your vehicles are used. Auto premiums are often linked to how often you drive and to your vehicle model. Make sure you let your insurer know about any changes in driving habits.
Consider dropping collision and comprehensive coverage on older vehicles to save money.
You may be eligible for discounts if bundle multiple policies with the same company. If you have your home and car insurance with different companies, consider moving them to one company. This can save you time and money.
Home Insurance
Coverage for your personal possessions or your home may need to be changed if you've made significant purchases or home improvements.
Make sure your home insurance coverage is high enough if you have to repair or rebuild at today's construction prices. Evaluate the replacement cost of your home to determine if a gap in coverage exists due to rising costs.
Update the inventory of your possessions. You'll need an accurate list if you ever have to make a home insurance claim. You can either write a list of your valuables, take pictures, or make a video recording.
Life Insurance
If you've taken steps in the previous year to become healthier you may be able to reduce your life insurance premium. Have you stopped smoking? Did you lose a significant amount of weight? Are you off medications? If yes, you could qualify for lower rates.
If you don't already have life insurance, consider adding it.
Add Life Insurance Coverage
If you have dependents that reply on you financially, you want to make sure that they will be supported in the event of your passing. Age and deteriorating health can make it more difficult and expensive to buy life insurance. Therefore, it's better to purchase this type on insurance sooner than later.
Revisit Your Beneficiaries
A lot can happen during a year. Divorce, the lose of family and friends, new additions to the family (kids or grand kids). Who you choose as the beneficiary for your financial accounts and life insurance policies can change over time. You must make any necessary adjustments so that your estate plan reflects your wishes as accurately as possible.
Sit Down With Your Agent
The majority of people are not sure what their auto, life, or home insurance policies cover. Often, they simply look at premium prices and go with whatever is cheapest. It's important to be informed so that you can make the best decisions for your situation. You don't want to wait until an accident occurs to realize that you have gaps in coverage.
Agents can help you understand the fine print and can set you up with policies that will give you the projection you want and need. When you have to use your insurance, the last thing you want is to learn that you don't have enough coverage.
You also don't want to be paying more than you have to. Talk to your broker to see if you are eligible for any discounts or if there is something you can do to reduce your premiums.
Visit Armour Insurance
Call, email, or come into one of our offices to speak with one of Armour's experienced brokers. Discuss any changes you have experienced over the last year so that the proper adjustments can be made to your policies.
We are here to help you make educated decisions that will protect you and your family. We are also here to answer any questions you might have.
Give us a call at 1-855-475-0959.
Good luck reaching your goals next year. Happy New Year!
For great content and giveaways subscribe to our monthly newsletter