We're very excited to announce that Armour Insurance has been featured as one of the Insurance Business Canada's Top Insurance Employers this year with an overall average score of 4.58/5! Armour has been celebrated in December's edition of Insurance Business Canada, and announced on their website.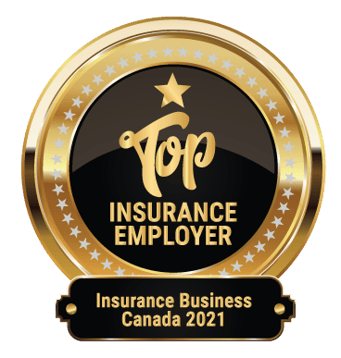 We at Armour are very proud of this recognition, as our culture plays such a key role in our success. Armour encourages our employees to live their best personal and professional lives, through things like our Armour Culture Cup, as well as our book club, monthly fitness challenges, reading program, and quarterly day-off raffle. We at Armour strive to make our workplace a place to thrive and enjoy ourselves.
To read the Insurance Business Canada's full December issue, you can virtually flip through its pages here:
Are you a licensed broker looking for a career that you love?
You may be a perfect fit for our team!
With offices in Edmonton, Sherwood Park, Lloydminster, and Lethbridge, Armour Insurance is one of Alberta's fastest growing brokerages. We're looking for some amazing people to join our team. Check out our Careers page today, as well as our our Culture and Employee Perks pages, and please submit your resumes to careers@armourinsurance.ca.
AT ARMOUR INSURANCE, WE HAVE
H.E.A.R.T.
Humble - Modest, despite being awesome. Self-aware and respectful.
Effective - Gets it done. Measurably moves the needle. Immeasurably adds value.
Adaptable - Constantly changing, lifelong learner.
Respectful - Always treating others the way we would like to be treated.
Transparent - Open and honest with others and with themselves.